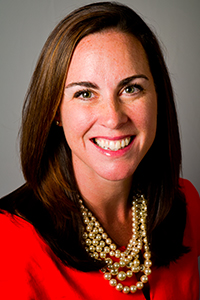 Since co-founding Avalon Consulting Group, Inc. in 1997, Allison Porter has played an integral role in Avalon's growth and development as a leading full-service, direct marketing fundraising agency. Allison was named Avalon president in late 2011 in recognition of her long-time leadership at Avalon.

With over 18 years of fundraising experience, Allison is recognized across both the nonprofit and fundraising industries for her direct marketing expertise, creativity, and integrated, multi-channel approach to fundraising. She was instrumental in expanding Avalon's online fundraising practice to be the fully integrated and robust component of client programs that it is today. She also guided the expansion of Avalon's analytical and reporting capabilities through the development of the agency's Avalon Analytics® division and Merlin by Avalon® performance reporting system. Most recently, Allison launched Avalon's political fundraising division providing online and direct mail fundraising strategy and management for Senate and Congressional campaigns.

Along with ongoing strategy and support to current clients, Allison has full day-to-day responsibilities for company operations — leading Avalon's mission to help its progressive nonprofit and political clients raise millions of dollars to achieve their visions for a better world.