Don't Put All of Your Direct Marketing Eggs in One Basket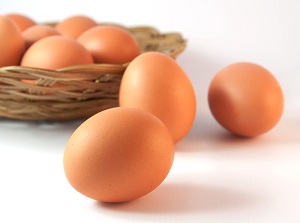 This article was written by guest author Sandra Paul Bishop, VP Client Services, CCAH.
"Don't put all of your eggs in one basket" are certainly words to live by. And, when a nonprofit organization is concerned, we can update that to include "direct marketing eggs." Those eggs include the full array of omni-channel marketing tools including mail, email, phones, advertising and social media. There's no reason to stop at one, two or even three.
And plenty of reasons to add to your toolbox.
Let's face it -- your donors are very busy people. And, they will never see everything you send to them or put in front of them -- never. So don't give it one best shot. Every nonprofit must be sending out multiple messages to every donor. But those messages must be cohesive, relevant and work together. There should not be distinct channels working independently. Your email, website, Facebook page and direct mail should seem like they're coming from the same place. The styles may and should change, but the message shouldn't.
We have seen over and over that a donation given through one channel may have been initiated through another channel. Folks that are saying no on the phones… are giving online or in the mail. Folks that receive a year-end match campaign in the mail… give through a follow-up phone call. And, folks that "like" you on Facebook... take an action and then give a seemingly organic gift on your web site.
In addition, we have seen that donors giving through multiple channels are the most valuable donors to an organization -- they give more gifts, period.
Within your annual renewal series is a great place to start. Most series start at the end of December/beginning of January. That first mailing is greatly enhanced by an autocall received just as the mailing arrives in the donor's mail box. Then it's followed by an email renewal… or two or three. And don't forget the "catalog effect," where donors receive your mail piece, place it next to their computer, and then go online to renew. An organization's website plays a crucial role in the donor engagement path. Make sure your home page reflects that it is renewal season with a donation lightbox and prominent front page imagery. In addition, your social media sites should also work in tandem with the campaign.
Some may say that social media is the new kid on the block, not because it is incredibly new, but because we are still figuring out how to monetize those views, clicks and likes -- and it changes all the time. But in some ways, when prospects see a tweet or a Facebook status update from a nonprofit, it can be incredibly effective in reinforcing a message. This is where the importance of the cohesive messaging shines through. No matter which media or element of a campaign a donor is looking at, the experience should be as fluid as possible -- you don't want them to hesitate for a moment.
Here are your top 3 takeaways:
Donors will never see your message if you only try once -- reach out to your donors and potential donors in multiple ways, multiple times.
Sync up your messages across channels. Make sure they all look and sound like they come from the same place -- after all they all do!
If you haven't tried true multichannel marketing before, start with your renewals where you can get a big bang for your buck.
Sooner than you know it, you'll be juggling eggs like a pro! Please share your tricks and tips for effectively implementing surround sound fundraising campaigns in the comments section below. We'd love to hear what YOU are doing.
Share, Like and Post
|
Article Link
|
Comment
---
It's Not Too Early to be a Year-End Fundraising Superhero: Part Two
As I stressed in last week's blog post, year-end fundraising planning begins now. End-of-year fundraising can make or break your fundraising budget. Here are the remaining two critical strategies you need to know now.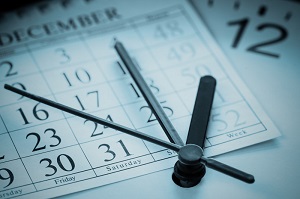 #5: It's December and the superpower strategy is high frequency.
Sending a lot of emails makes many of us very uncomfortable, but try not to let this feeling dictate strategy. Research shows that in the month of December there was an average of seven email deployments per organization (source: M + R 2014 Benchmarks).
At Grizzard, we did some research of our own. We gave online gifts to 70 different organizations in the month of October and monitored how and when organizations campaigned online and offline. We found that the average number of emails sent in the month of December was eight (8.42 to be precise), three of which were sent in the last week of the month. Several organizations sent as many as 15 emails in the month of December and as many as five emails the last week of the year. One organization sent seven emails in the last week of the year. Organizations sending the most emails tended to be larger and very digitally mature.
This year Christmas is on a Thursday and New Year's Eve is on a Wednesday. At a minimum, try to be in inboxes on a weekend day, Monday morning and Wednesday early morning. Most online giving will happen between 10 a.m. and 6 p.m. on Wednesday, Dec. 31, within each time zone.
Based upon timing of the 2014 holidays, Google analytics and email behavior reporting, I am recommending four email deployments between 12/27 and 12/31. That said, expect an up-tick in unsubscribe rates of approximately 1 to 3%.
#6: Finally, pretend to be the real superhero, the donor.
The last week of the year is the most important time for online marketing and fundraising. Given that the last day of the year can bring in as much as 33% of your total December online revenue, making the online giving experience as easy as possible can dramatically increase your results.
Online is a convenient channel for donors giving their last minute gift. The last thing donors want is to have a donation experience that is difficult and frustrating.
Integrated marketing tips for making giving easy for donors:
Make sure it's easy to find your site:
Optimize your PPC campaigns. Pause or lower keyword bids on poor performing AdWord campaigns leading up to mid-December and amp up your spends on best performers. Make it easy for donors to get to your site. Stay ahead of your competition with effectively built out campaigns that contain relevant keywords and be sure to allocate a healthy PPC budget for key dates the last two weeks of December. This will also create opportunity for increase in ad rank.
Be sure your landing pages and forms are indexed.
Test PPC on Bing in addition to Google. On Bing, there is less competition and it has a growing user base. Depending on your donor profile, you may be surprised with your Bing results.
Ensure that the giving experience is pleasant and easy
Become the user. Force yourself to experience what it's like from the donor's perspective when giving an online gift. Note the number of clicks it takes from email to site, from site to donation form and the number of fields and amount of time it takes to make a successful donation. Ask yourself how the process could be made simpler.
Next, ask someone else from another department or a friend to do the same thing. Get their feedback.
Fix any broken links.
Unsung Superhero: Don't discount your cultivation program from January through November.
Beauty and the Beast would never be a great story if they were separated. Likewise, a successful year-end campaign cannot happen without a robust year-round campaign plan. Year-end campaigning can sometimes be erroneously attributed to December campaigns only – not true. The year-round and year-end campaigns work together to keep your organization top of mind and tell your story. Continual multi-channel communications conveying mission, need and effective use of donors' funds help to keep your organization relevant. End-of-year campaigns provide the reminding vehicle for convenient giving.
Good luck!
Share, Like and Post
|
Article Link
|
Comment
---
It's Not Too Early to be a Year-End Fundraising Superhero: Part One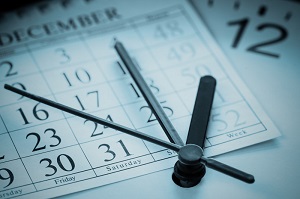 Year-end fundraising planning begins now. End-of-year fundraising can make or break your fundraising budget – it is the most critical time of the year.
A Charity Navigator survey revealed that as much as 41% of an organization's total annual revenue can be realized in the month of December, and as much as 33% of December fundraising can come from donors on the last day of the year.
What drives this desire of our donors to be so charitable? 'Tis the season of giving, a heightened sense of altruism and faith, or tax benefits? Yes, yes and YES! But, tax benefits are the number one motivator for year-end giving according to many sources and surveys. This makes December a superpower month, and the last day of the year a mega-power day!
Following are 6 Winning Strategies for an integrated approach to your year-end fundraising.
#1: Early Thanksgiving messaging or imagery can improve last quarter results.
Savvy organizations have successfully used cognitive strategies to lift year-end giving. For example, using Thanksgiving themes as early as August can yield big response and revenue returns in the last quarter of the year, when compared to non-"Thanks" theme appeals. Test this strategy to see if it's a winner for you.
But don't be a Super-Grinch by messing with Christmas. Christmas themes introduced much earlier than mid-November can negatively impact results.
#2: Append and retain.
Many organizations receive as much as 30% of their total online giving in the last three months of the year. Appending your offline donor file now with email addresses can boost retention and donor value. Having both a mail and an email address will afford you extra touch points in addition to appeals for donations. The mix adds depth to your donor relationships and enhances your online credibility/trust to give online.
Establishing online trust with your offline donors is essential for year-end giving success. Many donors give online because it's usually a last minute gift and online provides a convenient and instant way to give prior to the new year.
#3: Be multi-channel, even when you think your donors are not.
Digital marketing communications prior to year-end can covertly increase donations at the end of year. Digital campaigns specifically aimed to inform and engage, can mix up your messaging across channels. Digital is a great channel to thank donors, demonstrate respect and to share stories. Personal communications will set your organization apart from competition. A healthy mix of offline appeals and online education and engagement communications will provide added depth to your donor relationships, helping your organization to be top of mind at year-end.
#4: Be social, but know what you know.
Social media and ads have a place in supporting your year-end fundraising strategies, but do not force it to be a fundraising appeal. Less than 1% of nonprofit organizations have raised a significant amount of revenue using social media and only 35% that have raised funds, have raised less than $1,000, according to a 2012 study by Blackbaud, NTEN and Common Knowledge. This trend may be changing, but don't let the excitement of social media falsely guide you where your investment and priorities ought to be.
Your social media should support the offline and online fundraising strategies by driving traffic to your site and spreading awareness. Social links should direct traffic to rich content areas on your site. Choosing where to send donors on your site can be informed by understanding your site's analytics and where visitors tend to convert at the highest rates.
Come back next week for the remaining two critical strategies you need to know now.
Share, Like and Post
|
Article Link
|
Comment
---
Making it Personal: Notes from the DMA Nonprofit Federation NY Nonprofit Conference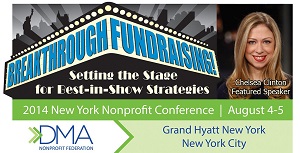 "We couldn't do this work without people like you."
Chelsea Clinton's opening keynote speech at the DMA Nonprofit Federation NY Nonprofit Conference last week addressed the nonprofit staff and partners making this industry thrive. The theme of this year's conference was "make it personal". Ms. Clinton's talk, and much of what we do as fundraisers, is all about personalization – how do we use the best mix of technology, creativity, strategies and marketing channels to positively impact this world?
Data on Our Minds
"We need to be relevant to what people care about and connect something ephemeral to something personal," said Clinton. Data-driven marketing is a buzz phrase throughout the nonprofit industry, and was also an area of focus at the two-day event. Not only are the collection and capture of data important, but also methodical analysis, and the ability to act on the story the data tells.
As the fundraising landscape has evolved to incorporate four generations of givers, we must shift our approaches to be relevant and personal to all eras of donors. What is more personal than understanding exactly how each supporter of your organization wants to hear from and interact with you? Today, the donor experience is valued more than ever, and it's imperative to provide consistent messaging across mediums. The industry has experienced a game-changing shift to one-to-one marketing, necessitating the leveraging of endless points of data including transactions, engagements, actions and social conversations.
The number of nonprofits testing modeling and leveraging co-operatives has also been on the rise for direct fundraising campaigns. Since the market offerings have increased competition, pricing for modeling and other data overlays has decreased significantly in recent years. Leveraging this type of data has proven fruitful for many nonprofits, and many more are testing the waters.
Are the Systems in Place?
Not only do we want to understand who are most likely to give to a cause, but we also must have the systems in place to capitalize on this information and take action. It can be easy to get distracted or overwhelmed by the technological opportunities or the plethora of data available. How does your organization prioritize and test the most effective and actionable initiatives?
For example, a nonprofit could identify high dollar donor prospects through modeling and wealth indexing, but does the internal staff or resources exist to reach out to and cultivate these potential major donors?
Or, some groups have had success finding "social influencers" using social media listening tools, but are they prepared to personalize and tailor subsequent messaging and campaigns to those individuals? And, what is the potential payoff for those efforts when balancing the cost and staff resources?
Collaboration is Crucial
As our world becomes more connected, our organizations must strive to work together more effectively. Especially with digital technology and data infrastructure, it's more important than ever to coordinate efforts and assess program success from a 360 degree view.
For some nonprofits, that may mean the development team coordinates with the communications team for a social media campaign. For others, it may mean consolidating your databases to understand any and all touch points your supporters, members, volunteers or donors receive to properly attribute revenue and marketing dollars.
As Chelsea Clinton stated as she closed out her address, "Not only can we come up with new and creative ways to solve a problem, but we can do so through teamwork and conversation."
Share, Like and Post
|
Article Link
|
Comment
---
Nonprofit Hits a Holiday High With New Online Gift Catalogue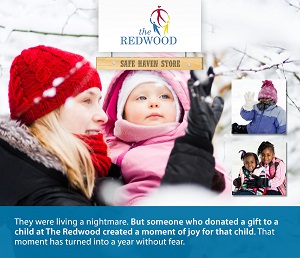 A Toronto-based emergency shelter for women and children fleeing violence, with its agency partner hjc, successfully transformed its traditional year-end giving campaign into an innovative online giving experience – and won a 2014 IMAB Integrated Marketing Award as a result!
The Redwood provides a safe haven for women and children who have fled abusive situations. Through community support, the shelter has cultivated many loyal and passionate donors since opening its doors in 1993. With the holiday fundraising season approaching in 2013, the shelter made the decision to shift its traditional holiday gift program to online – and they hit a holiday high in doing so.
Difficult Decisions
The decision to focus on a different channel did not come easily. The Redwood's long-standing holiday giving program accepted physical gifts from donors. While the growing number of gifts allowed The Redwood to provide holiday hope to more and more participants each year, the staff time required to sort and wrap all the gifts also increased. Furthermore, the vast quantity of gifts had to be stored somewhere. The shelter had no choice but to pile up the gifts in the limited "free" space they had – this included the children's library, the computer room, the piano and tutoring spaces, and the women's exercise room. So, unfortunately, these rooms, which serve important purposes to women and children, were used as storage and closed off during the busiest time of the year.
Anxious to find a solution to the program's related difficulties, after much deliberation, The Redwood decided to replace the traditional holiday gift program with an online holiday gift catalog: the Safe Haven Store. With the help of fundraising agency hjc, The Redwood launched an e-commerce portion of their website, with a fresh, unique design to imitate the holiday shopping experience in their new virtual store.
With gift amounts ranging from $25 to $100+, donors first select a donation amount and then select one item from the list of gifts associated with the chosen price point. For example, a $25 donation would cover a new bedtime story for children or a basket of toiletries for women. A $75 donation could buy new clothes for a woman in need or fund a pizza party for all the participants at the shelter.
The Store + More
The virtual holiday catalog was a big first step, but the organization knew they must integrate a variety of digital elements to ensure its success. The Redwood promoted the Safe Haven Store across channels, carrying the same creative over in a multifaceted online campaign, through coordinated email design, website banners on the shelter's home page, online advertising through Google, as well as posts on social media. The email series was comprised of four appeals, all with one main call to action: asking supporters to purchase a gift from the Safe Haven Store.
In direct mail, The Redwood developed a reply card insert for their year-end package, which showed images of five gift options donors could choose from. This allowed the offline audience to purchase a few of the same gifts through the mail that were otherwise only found in the online store.
Donors Embrace New Way of Giving
The Redwood believed its donors would welcome this new way of giving, and they were right.
The new online holiday campaign generated a 64% increase over the previous year in combined online and offline revenue. Not only did the organization profit financially overall, but this online store allowed the shelter to better allocate the funds by purchasing essential items quickly and efficiently for families in need. As a result of the initial success, the Safe Haven Store is now available year-round.
This award-winning campaign not only allowed The Redwood to optimize its fundraising, but most importantly, the staff was able to spend more time providing a true safe haven for women and children. Staff members were no longer forced to spend hours organizing and wrapping gifts during the holiday season, and they could focus their attention to the women and children looking for support, helping them to heal and enjoy lives free of domestic violence.
Share, Like and Post
|
Article Link
|
Comment
---