Email Design for Mobile Devices
This article was written by guest author Scott VanderLey, VP Digital Strategy, Russ Reid.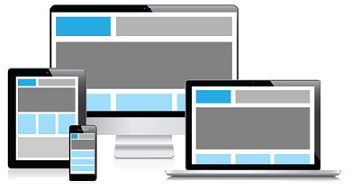 In integrated fundraising and marketing, we often think of bringing together multiple channels, but we also need to keep in mind the multiple ways that our constituents access individual channels. For example, mobile technology is a rapidly growing trend. The rise of email engagement via mobile devices is pretty staggering. A March 2013 report showed the percentage of email opens via mobile devices – that's smartphones and tablets –- at 43%. Just two years ago, that number was only 13%. At that rate, mobile devices are slated to become the primary vehicles for email engagement in less than one year from today. Given the importance of email to donor retention and cultivation, nonprofits must get ready now.
Usage still spans multiple devices. For instance, many users indicate that they first view email on a handheld, and handle follow-up via a desktop or laptop. Tablets, meanwhile, offer a significantly different experience than most smartphones. So what nonprofits need is a solution that works effectively across multiple platforms and sizes.
Enter: responsive email design. As with responsive Web design, this approach ensures that users have an optimal experience with your email, regardless of the device they use. Stated simply, this involves the creation of two CSS (cascading style sheets) versions of your email, with one optimized for a smaller screen. Coding is introduced to serve up one treatment or another based on screen size. This is responsiveness in its simplest form. Media queries and additional versions can be added to serve multiple devices -- say, a PC, tablet and mobile phone.
Responsive email design is the best possible solution to users engaging through multiple devices, but even organizations that are not quite ready to take that step need to be optimizing email communications for mobile use. A poor mobile experience at the outset can doom not only one campaign, but donor responsiveness beyond that point as well. We'd strongly advise that if you're designing a single email treatment for your fundraising campaign or newsletter, you do that with mobile in mind. Considerations include:
Layout: single columns not exceeding 600 pixels are ideal for handhelds.
Images: must be optimized for mobile. One good option is fluid image layouts, which adapt size to different dimensions by using percentages.
Font size: 13 pixels minimum is a good rule of thumb.
Buttons: must be large enough to be usable on small touch-screens -- links, too.
Length: keep it concise.
Share, Like and Post
|
Article Link
|
Comment
---
Deploying a Rapid Response Fundraising Campaign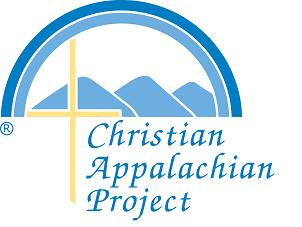 About this time last year, I wrote about an emergency fundraising appeal launched by the Christian Appalachian Project (CAP) after a string of devastating tornadoes tore through Kentucky. It was a great example of how a bit of preparedness on the part of a nonprofit can help provide a big bump in your results when families in crisis need it most.
CAP is an interdenominational, nonprofit Christian organization committed to serving people in need in Appalachia by providing physical, spiritual and emotional support through a wide variety of programs and services. They focus on promoting dignity and independence among Appalachian residents struggling against poverty.
Just as a bit of reference, the Appalachian region stretches from the northeast corner of Mississippi through the southwest corner of New York. When Superstorm Sandy hit the Mid-Atlantic and Northeast United States last year, New York was one of the hardest hit areas of the 13 states. Many people CAP serves in the Appalachian Mountains of West Virginia were hit with blizzard conditions and required emergency assistance.
Each fall CAP deploys a late-fall "ever-ready" emergency campaign, and because of the generous support from donors in past years, the relief teams hit the ground running to aid hundreds that were affected by Superstorm Sandy. The direct response fundraising team had to quickly rework their planned fall emergency campaign to solicit additional resources and focus specifically on this relief effort. If the campaign could launch while Superstorm Sandy recovery efforts were still in the news, CAP could leverage the exposure for increased results.
The direct mail team quickly drafted an emergency appeal and used "Rapid Response Team – Disaster Strikes" letterhead and envelopes, kept on hand for incidents such as these. The digital team worked closely with the direct mail team to incorporate email, a dedicated URL on the mail appeal, real estate on CAP's homepage, and search engine marketing. Videographers were deployed to the scene to document clean-up efforts and emergency assistance. This video was used in email communications and on the CAP website.
The results:
Exceeded revenue targets by $25,000
Average gift online: $86.44 (higher than standard online average gift)
Average gift offline: $45.00 (almost double standard direct mail average gift)
Share, Like and Post
|
Article Link
|
Comment
---
Ramp Up Your Next Fundraising Campaign: Try Adding a Channel!
This article was written by guest author Jamie Natelson, Vice President, Avalon.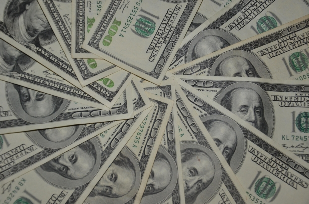 Adding an online element to a traditional direct mail program can really ramp up the overall effectiveness of a fundraising campaign. Here's just one example, which also happens to be a 2013 MAXI Award-winning campaign:
Objective
The Trustees of Reservations had no online efforts to supplement its direct mail renewal program, and with a largely membership-based constituency, Avalon knew the best way to expand renewals would be to use a multi-channel approach — integrating an online element to maximize renewal revenue and increase member retention rates. An effective rolling e-Renewal program was just the ticket.
Strategy and Audience
Like the direct mail series, e-Renewals were sent monthly, on a rolling basis. The series began with R1, sent to donors three months before their membership expiration, and ended with R3, which donors received in their month of expire. Avalon also incorporated a quarterly lapsed effort, emailing donors who were lapsed as far back as 48 months from the R1 expire month.

The emails reflected the over-arching message of preserving special places, and included evocative photographs from The Trustees' properties. A personalized asking string was also implemented — based on previous giving history — to ensure a strong renewal average gift appropriate to each member. Each member's donation page was customized to pre-select the level above his or her current giving to encourage member upgrading.

Results
The e-Renewals surpassed all budgeted and non-budgeted expectations with a very high 3.52% response rate (compared to the industry standard of 0.08% for fundraising emails — based on M+R's 2012 eNonprofit Benchmark Study). The average gift was a remarkable $92.19, in part due to the individualized ask strategy that encouraged members to upgrade, which helped many donors to renew at levels over $100. In fact, the average monthly upgrade rate was extremely high at 16%.
The combined direct mail and email renewal results indicate that the overall multi-channel strategy is working to generate significantly more revenue. FY13 combined has already exceeded FY12, and is 21% ahead of last year's renewals.
Share, Like and Post
|
Article Link
|
Comment
---
Big Data: Big Hype or Big Opportunity for Nonprofits?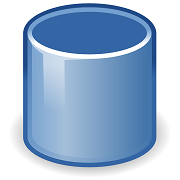 Is "Big Data" worthy of all the hype, and can it be used in the nonprofit space? The economy says yes! According to a DMA study released a couple of weeks ago, Big Data-driven marketing drove an added $156 billion of revenue and added more than 675,000 jobs. Big Data is creating a new industry, and nonprofits should take note.
Big Data is a reference to the vast volumes of data being created by consumer behavior. This data is captured, aggregated and analyzed to produce more effective marketing solutions.
In order for nonprofits to begin to navigate the possibilities of Big Data, they'll need to integrate information from multiple data sources, often from third parties. This will be very expensive, especially for nonprofits working with tight budgets already. And it requires talent, resources and time to discover how Big Data can work to their benefits. Currently, many other industry sectors are struggling with success.
The challenge I see within the fundraising arena is that nonprofits are not exploring the possibilities of their own data already available. This "low hanging fruit" presents a huge opportunity for nonprofits right now.
Weighing the responsibility of being the best stewards of our donors' contributions against the need to invest in new approaches is difficult. Yet
I do think nonprofits should acknowledge the trend to collect more data. We should be evaluating it, and testing its potential to create more relevant communications and donor-focused strategies.
Quick wins are to begin capturing data already available to nonprofits. Some examples:
Age and gender
Supporter activities such as volunteer, event sponsor/participant, inbound phone call and donor preferences
Supporter value assessment based on non-monetary activities
Household relationships of supporters – wife, husband, son and daughter
Phone, mobile, email address
Basic information can be used in innovative ways, and I feel many nonprofits are not fully realizing the current opportunities. What I'm taking away from the Big Data trend is that data is important. We need to capture data being offered by our constituents, and we need to have a practical plan for using it. This will strengthen our relationships with donors, and it will move us down the path to cashing in on the Big Data trend.
Share, Like and Post
|
Article Link
|
Comment
---
The Right Technology for Integrated Fundraising is Really a System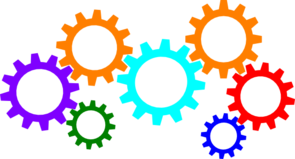 The question of technology always seems to come up when talking about integrated marketing/fundraising campaigns and measurement. Yes, technology is definitely required – you must have a fully integrated database that can receive and house direct mail data, online data, email data, telemarketing data, DRTV response data and everything else. Plus, you need a way to capture relevant information for each channel and transfer that data into your integrated database!
In short, what's really required is a system -- a set of connected things or parts forming a complex whole, or a set of principles or procedures according to which something is done; an organized scheme or method. How to build that system, or add to it when branching out into new marketing techniques, can be challenging.
I am advocating for a fully integrated system for two main reasons:
Having all your results data in one place makes reporting (read: measurement) a snap, and allows you to see the impact of one channel on another channel's results.
Perhaps more important, having all donor behavior and contact history in one place means you can more effectively communicate with them and improve their lifetime value to your organization.
A Fully Integrated System – How Do You Get There?
A nonprofit client recently began discussing adding dedicated landing pages for direct mail acquisition. Another is kicking around the idea of doing some telemarketing to lapsed donors. Yet another is investigating the possibility of doing some targeted DRTV. And, every one of them is asking the same question: How do we make sure we can measure the impact of our efforts?
Every time we, as fundraisers, consider expanding our efforts into another channel, we must ask this question. The reality is that the answer is a little different for everyone -- every system, every database, every internal process flow is just different enough that there isn't one blueprint for the right answer. But don't despair, because there are some good guidelines that will help make sure that each effort is measureable and the results are actionable:
Chart your data flow. The starting point is the donor database to hold your donor data. Just about everyone has an adequate solution here, so your first step is to make sure your donor data is flowing easily and efficiently into your main donor database. If your online donations don't seamlessly flow into your database, if your outbound or inbound call center data isn't being uploaded in a timely manner, if your monthly donor gifts aren't accounted for each and every time, or if it all makes it there, but you can't tell one type of gift from another, odds are you'll never know if what you are doing is working or not! Start by making a flowchart – log each individual channel, and track how the response data makes its way into your database (most organizations start with direct mail, since there is probably more existing documentation there). Document the time it takes from gift receipt through processing to acknowledgment. If there are any holes in your existing process, fix them now! Then tackle your new channel -- how will those efforts and results fit into the system?
Get your online data into your main donor database. When it comes to online gifts, most organizations these days engage a gift processing service provider, and there are some really great options. Most have lots of technology to track all the right online metrics: click-throughs, email open rates, donation rates, etc. What you'll need to ask is how to get that donation data from the online system into your main database. It's not a given that one system will know how to talk to another. And understanding what data is required in your database will help inform the set-up of your online donation system. Then talk about the flow of the appropriate data from the online system into your main database.
Bring it all together with coding. Once you have figured out how to get all your donor data into your database, the key to making it mean something is in the coding. Eyes tend to glaze over at this point, but the devil is in the details. So, again, chart it all out. Understand how to identify gifts by channel. Talk through all the bits of information you're collecting about your donor and about their gift. Find the right place to store it (sometimes data that lives in your online system may not need to be held in your main database, but take the time to think through it all) and decide what data belongs with the donor record and what should be stored at the gift level. Make sure that all gifts given by any method get assigned back to the correct donor.

Source codes are your best friends at this point. Design coding structures that clearly identify channel in addition to effort. If you have a year-end campaign with a direct mail, web, email, and telemarketing component, and you are featured in a media campaign, create coding that will clearly identify the channel and the campaign. Your direct mail codes will likely be more complex, but each effort should be similar enough that you can measure the campaign as a whole. And don't forget to associate variances in unsolicited web gifts with your off-line efforts. Just as white mail increases when direct mail campaigns are strong, gifts through your home page will spike when marketing efforts in all channels are most active.
So, to summarize: Make sure your database is functional; choose online and offline partners that will support your efforts to correctly capture donor activity; flow-chart all your channels to ensure your data all gets into one system efficiently; and code it so that the results of each effort are easy to report on. And last but not least, capture the costs of each effort separately. Without understanding the costs, you'll never understand the effectiveness.
These steps may not be simple, but if you do it right, the information you get out at the end will be actionable and will support your integrated marketing efforts for years to come!
Share, Like and Post
|
Article Link
|
Comment
---