Using the Balanced Scorecard to Align Your Nonprofit: What the For-Profit Sector Has Known for 20 Years
This article was written by guest author Heather McLean, Senior Integrated Fundraising Consultant, hjc.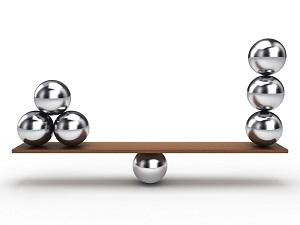 "Balanced Scorecard" has been a corporate management buzzword for about 20 years. Like many management paradigms before it, a balanced scorecard is migrating from the corporate world into the offices of nonprofit managers, as the charitable sector professionalizes and Fortune 1000 managers take leadership roles in nonprofits.
Balanced Scorecards, when developed as strategic planning and management systems, can help align an organization behind a shared vision of success, and get people working on the right things and focusing on results. However, a scorecard is more than a way of measuring results. It is a system, and communication tool, consisting of people, strategy, processes, and technology.
Historically, organizations have been wholly preoccupied with measuring their performance based on financial data. For nonprofits, this means a focus on data points, such as revenue, response rate and average gift.
The History of the Balanced Scorecard
In the 1990s, a group of researchers from the Nolan Norton Institute, the research arm of the accounting firm KPMG, began to study commonly used performance measures. Their theory was that the fixation on purely financial metrics was actually stifling growth and innovation within organizations.
With this in mind, the researchers suggested that organizations should bring a "balance" to the way they assess their business by looking at more than financial performance, but also other perspectives, such as customer, internal process, and innovation and learning.
Further, these researchers prescribed tying performance measures closely to a strategic plan by creating a measurement process to gauge how well staff are executing against the new 'balanced' plan.
Simple as pie? No, not for many companies in the 1990s when this approach was developed, and certainly not now in the charitable or public sector. Nonprofits are just becoming familiar with, and trying to use, balanced scorecards.
The Balanced Scorecard at Nonprofits
Doing the right things the right way is a balancing act, and requires the development of good business strategies and efficient processes and operations to deliver the programs, products and services that make up the organization's core business. For charities, that core business is delivering on mission – alleviating suffering, helping people get back to work, saving animals' lives. While there are differences in development and implementation of a balanced scorecard for the corporate and nonprofit sector, a disciplined process of strategic discovery used to develop one has more similarities then differences.
According to Mark Lukowski, CEO of Christian Children's Fund of Canada: "We have implemented a balanced scorecard approach within our organization to help us manage our progress in achieving our desired outcomes. This approach enables us to measure our results and make the necessary changes to our various marketing and operations programs to achieve our mission."
For charities and nonprofits, I suggest looking at six different perspectives in your balanced approach:
Revenue and funding
Resource allocation
Donors
Beneficiaries / clients
Internal operations / processes
Innovation & learning
The final two categories are always the most intriguing for integrated marketers – focusing on technology and infrastructure and the skills, culture, and structure required for integrating marketing. With a balanced scorecard approach, it is hard to ignore the business impact of integrated marketing.
Are You Ready to Try it at Your Own Organization?
Be patient -- this is a multi-step process that is not for the weak of heart or the short of patience. Developing a balanced scorecard takes a commitment to invest substantial time, energy, and talent up-front to make it work. However, the pay-off is sustainable charities with more efficient and effective practices, that are building value and innovating on their mission.
If you are up for the challenge, here are 5 basic steps:
Get your Board and Leadership Team's buy-in -- consultants can be useful here!
Appoint a balanced scorecard champion or cross-functional team as champion.
Build your strategic plan around the balanced scorecard perspectives.
Define meaningful performance indicators and targets for each strategy.
Begin to collect, analyze, report, and archive scorecard measures on a regular (e.g., monthly or quarterly) basis.
For more information, watch a recording of a session about balanced scorecards that Mark Lukowski and I presented at the recent IMAB Integrated Marketing Virtual Conference for Nonprofits.
Share, Like and Post
|
Article Link
|
Comment
---
Combining Digital and Traditional Channels for Integrated Fundraising Success
This article was written by guest authors Mikaela King, vice president of integrated marketing, Defenders of Wildlife, and Bethany Bauman Maki, vice president, nonprofit digital strategy, PM Digital.
It is hard to believe that the first quarter of the year is over and campaign planning for late summer is already upon us. Many of us started the year with resolutions of conducting more integrated fundraising campaigns. How are you doing with that goal? If, like most resolutions, integration has gotten slowly back-burnered as a goal, use the pointers below to get back on track. Do some testing through the lower risk summer months that will translate to end of year fundraising success!
Define Your Message and Goals
Before planning your campaign, really define your message and goals so that you can select the right channel mix. Each channel is good or bad at doing a job based on its:
Timeliness – How much time will you need to let your story develop before it needs to be published?
Visual appeal – Are you relying on imagery or graphic design for the majority of your impact, or is this about the written word?
Sphere of influence – Is this a one-to-one message or do you want the recipient to share your message?
Depth of content – Do you need space to tell an in-depth story or is it more effective as a short, impactful appeal?
Based on those needs, choose your channel mix. Some channels are natural complements to one another based on these four dynamics, like email and telemarketing. Don't be afraid to test different channel combinations during non-signature campaigns when the risk isn't high.
Know Your Audience
Knowing your audience is also a critical piece to successful integrated campaigns and needs to be considered in parallel with your channel mix. Are you trying to gain attention from an audience that doesn't know you yet but might be interested in your cause? Or are you trying to turn people that have introduced themselves to you into more deeply affiliated constituents? The further down the consideration stage funnel someone is with you, the more personalized and relevant they will expect your channel and message choices to be (Check out this concept by Avinash Kaushik and how we adapted it for nonprofits on slide 18 of our presentation for the recent IMAB Integrated Marketing Virtual Conference for Nonprofits.)
A Real World Example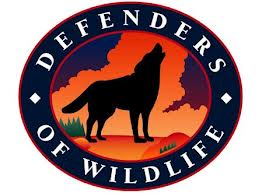 Defenders of Wildlife put these principles of integrated campaign planning to work during their effort to fight the delisting of Wyoming's wolves from the protected species list. Check out the recording of our conference presentation to hear how, for this three month campaign, Defenders:
Targeted: prospects, activists, donors and media
Through: email, print media, direct mail, telemarketing, mobile, web site content and social media
To: educate, engage, advocate and fundraise
In the end, they reached over 1 million people and raised $300,000, in addition to collecting over 82,000 petition signatures. As you plan your own integrated campaigns, remember to put a measurement strategy up front so that you can optimize your investment in future campaigns. In addition to these kinds of success metrics, look also at things like what channel combination produced your highest donations.
Want more information on planning integrated campaigns?
Check out Sarah Alexander (deputy organizing director of Food and Water Watch), Mwosi Swenson (vice president from DonorDigital), and Kevin Conroy's (chief product officer of GlobalGiving) presentation from the 2014 Nonprofit Technology Conference: "DIY: Blueprints for Building Your Best Multichannel Fundraising Campaigns".
Share, Like and Post
|
Article Link
|
Comment
---
Who Is Your Nonprofit Missing? Using Integrated Marketing to Connect With Generations X, Y, & Z
This article was written by guest blogger, Maureen Wallbeoff, vice president, Firefly Partners.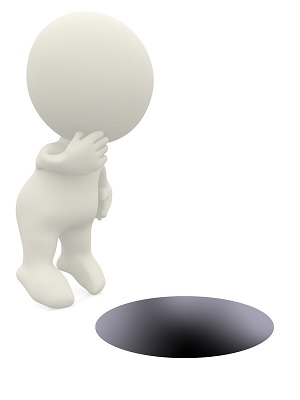 It's a common nonprofit communication challenge – how do I make sure that my content is resonating with my audience? All verticals, all sizes, all levels of sophistication – we all struggle with the big three:
Best Use of Modern Communication Channels
Supporter Conversion
Effective Testing
In a recent session for the IMAB Integrated Marketing Virtual Conference for Nonprofits, Mark Rovner, Kerrie Goughnour, and I teamed up to review the latest data on generational giving. We also walked through a compelling case study focused on millennials, and presented some gen-specific tactics you may want to use at your organization. You can view a recording of the whole shebang here.
The Research: Blackbaud's Next Generation of American Giving Report
Mark Rovner, Principal, Founder & CEO of Seachange Strategies, presented a thorough overview of this recent report, including a fantastic section about defining the earmarks and giving behaviors for the four most established generations. You can check out our full slide deck here and download the report here.
Here are his key takeaways:
Generosity increases with age.
All generations respond well to stories that illustrate the impact of their gift.
1 in 3 donors are members of Gen X or Gen Y.
Your website and email are very important channels for giving across all generations.
Direct mail is relevant as a communication tool and is the best giving channel for Matures.
Social Media is a valid communication channel (and a very soft donations channel).
Workplace giving and volunteer programs appeal to donors across all generations.
Mobile/Responsive websites, email and donations are no longer optional.
Top Two Giving Channels by Generation
Matures
Direct Mail
Honor/Tribute Gifts

Boomers
Pledges
Honor/Tribute Gifts

Gen X
Retail Giving (Give $1 at check out)
Volunteer

Gen Y
Shop to Give (Symbolic Giving)
Workplace Giving
The Case Study: Be The Match Foundation's Be The Match On Campus Program
Kerrie Goughnour, Development Specialist, Direct Response at Be The Match (BTM), has fresh experience in outreach and conversion specifically designed for the college-age supporter. Over the past 25 years, Be The Match®, operated by the National Marrow Donor Program® (NMDP), has managed the largest and most diverse marrow registry in the world. They work every day to save lives through transplant. Their work includes efforts to increase awareness, grow the marrow registry, and raise money.
BTM has several successful programs, including Team Be The Match and Be The Match Walk/Run. In early 2013, leadership recognized that there was an opportunity to provide outreach specifically to the college-aged population. They do a lot of work on social media channels so they had some experience thinking in a multi-channel way. Leadership chose to dedicate time and money to creating a special online place for college students. Their goals for this new program included:
Begin cultivation of college-aged supporters (start of donor relationship)
Raise awareness of BTM work and how they can help
Increase number of marrow donor registrants
Test a variety of communication and engagement tactics with this population
Kerrie's team partnered with Firefly Partners to create a fully responsive peer-to-peer website for Be The Match on Campus. This new site allows each participating campus to have its own branded web presence with communication and fundraising tools for students to get involved. The campaign launched in the fall of 2013 and is already expanding to more campuses for fall 2014. Kerrie and her team have identified these early "lessons learned" for working with the millennial population:
They aren't as organized as adults are – things don't always go to plan.
Speak in their language, use slang and humor freely.
Gens Y & Z are fans of text messaging about news/updates.
They want to DIY – give them many channels to use to get involved.
The Tactics: Gen-Specific Communication
Development folks often approach me with a gleam in their eye and one quick question: How can I reach my supporters most effectively? I'm here to tell you that the answer is – start with your data. Get a grasp of your current supporter mix, and create a short list of ideas using tactics that the data shows is most effective for your particular set of supporters. Mostly Matures? Keep direct mail as your main tactic (for now), and try a campaign or two designed to reach an audience that you need to grow.
Here are some quick ideas for tactics that I'd recommend you set up and test before end of year giving rolls around:
Matures – Send them an eCard on their birthday.
Boomers – Develop a set of attractive eCards and pair with honor/memorial donations.
Gen X – Use images specifically for sharing on Pinterest (and link them to a donation form).
Gen Y – Add DIY peer-to-peer fundraising for life events (weddings, births, and graduations).
Millennials – Use gamification to get them to take action (earn badges, points and prizes).
It can feel challenging to try to wrangle a communication plan that works for each generation and uses our ever-expanding set of channels effectively. Try to feel empowered (rather than overwhelmed) by the many tools at your disposal. Keep an eye on your performance data, and approach your new attempts as just that -- attempts. You may succeed beyond your wildest dreams or you may learn what does not work with your audience. Either way, use this data to try something new in 2014, and next year you'll have a good grasp of the best approach to get results for your particular organizational communication and fundraising goals.
Share, Like and Post
|
Article Link
|
Comment
---
Truths From the Dark Side: 7 Things I Learned From My NTC Audience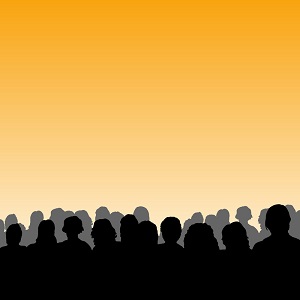 At any fundraising conference, the busiest sessions always seem to have consistent traits: big picture ideas, one in a million success stories, crowd funding and social media to name a few. Less glamorous sessions deal with the dark side -- keeping it real and addressing questions around implementation like: How the heck would we implement that? Could I get buy-in from others in my organization, or will I be run out of town by leadership with pitchforks and torches? Is the ROI really there as they said, or is that widely chatted about, but a rare and isolated success story?
From the less glamorous side. . .
On March 14, I co-presented at the 2014 Nonprofit Technology Conference (NTC) and the title of the session was "Tech Talk with the IMAB: Building the Tech Foundation". The session was technology focused, and I felt that my responsibility was to present common marketing scenarios ranging from simple to more complex because my expertise is NOT technology! I also felt it necessary to build a bridge between common marketing scenarios and our discussions of any technology applications. In addition, it helped me feel more relevant and useful.
What amazed me the most about this session was the audience. I tried to get to know as many people as I could upon their way into the session to get a feel for what the audience expectations may be. To my surprise, I estimated that only 10% of the participants had a technology-focused role at their company or organization.
Most of the participants were there to learn more about technologies and their infrastructures because their current setups and team work-flows just did not work today. They were hungry for collaboration, silo busting, and solutions that worked for the organization, not just one work group. They were the quiet heroes and leaders in the organization that wished to be a part of a greater positive change. They were generalists. Their interests were wide-ranging, and they had excellent grasps of the fundamental needs of their organization and why it was important for teams and technologies to work toward that end.
Here's what I learned from my audience as it relates to choosing and implementing new technologies:
Be collaborative for real. Include fundraisers, campaigners, technology users and a donor advocate (donor perspective) in the collaboration process prior to seeking a technology solution. Together, define the criteria for new fundraising, campaigning, or CRM technology solutions.
Keep inputs simple. Each group or team should define only two or three criteria – keeping it tight and simple.
Deserving of its own number, but is a repeat from #1, include users and donor centered perspectives in all facets of the process.
Looks fade; marry technology that will age gracefully. Choose technology solutions based on function and never by looks.
Assumptions make an ___ out of you and me. Identify as many assumptions of stakeholders as possible and neutralize them with reality or confirm them with fact. Don't be the ___!
Do both a downward dog and plank yoga pose when implementing any large technology solution. Don't fall into just one development process: agile vs. waterfall. Unanimously, the group's sentiments were that more people are happy when using a hybrid of an agile and waterfall development approach. The waterfall methodology is a sequential design process in which when one step is completed, you move on to the next and theoretically, you never look back -- leaving no room to changes to previous steps. An agile approach is considered to be incremental instead of sequential. Agile is a set of many very small projects that have user testing, and quality assurance steps built into each. An agile approach allows you to look back and change, but theoretically the project may never end, and time and costs can creep out of scope.
Don't tell your COO or CFO about #6.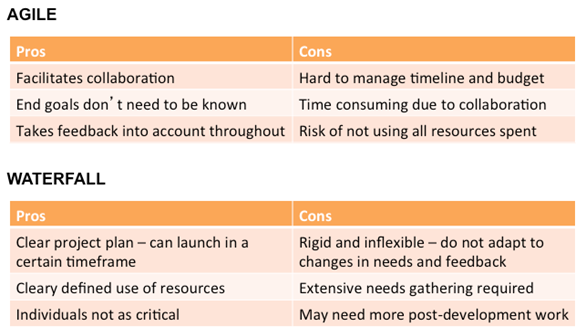 For more information, take a look at the slides from this session.
Share, Like and Post
|
Article Link
|
Comment
---
Multichannel Acquisition: Growing Your House File from Various Sources
This article was written by guest author Angela Struebing, agency director for CDR Fundraising Group.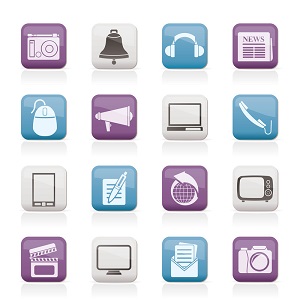 New donor acquisition is the pillar of any nonprofit. Without new donors, attrition will whittle down an organization's file, revenue, and ability to run programs and fulfill its mission.
Fortunately, with new and emerging technologies, today's fundraisers have many channels by which to acquire new donors. Which are best for you, depends on your organization's objectives, resources, and capacity. Ultimately, a fully integrated approach utilizing multiple channels in concert is optimal.
Direct Mail
Direct mail remains the workhorse of the fundraising industry: 93 percent of fundraising dollars are still raised through traditional offline channels1— and your typical donor (female, 60+) still gives via mail. Shore up your direct mail efforts before branching out, and continue to test (creative, offers, ask strings, etc.) within your file to optimize net revenue and lower your cost to acquire a new donor.
Digital Media
Online channels expand opportunities to deliver multiple touch points to prospects.
Emails: Send pre and post messages to bookend mail efforts. The pre email tells prospects the mail is coming and offers them an opportunity to donate online. The post email reminds them to complete the desired action if they haven't already. If the acquisition list doesn't contain email addresses, get them through an eAppend or a co-op that offers email addresses for multi-touch testing.
IP Cookie Matching: Cookie targeting allows organizations to serve banner advertisements to individuals on a mail file. When coordinated with an acquisition package, it can provide the extra impression some prospects need to convert.
Facebook Custom Audiences: Another touch point — using a platform prospects already frequent. As with cookie matching, you won't see the contributions coming directly from these ads, but through a lift in the mail.
SEM, Display Advertising, Homepage Lightboxes, Remarketing: These standalone efforts can generate new donors and leads. To capitalize on the leads, put full data capture processes in place such as a multi-step donation online form that collects the basic contact information on the first page and cart abandonment solutions.
Petitions, Contests, Access Walls: These strategies focus more on lead generation. To convert petition-generated leads (advocacy-based engagement) into donors, you need a timely conversion process in place. With contests, prizes should relate closely to the organization's mission. The looser that connection, the lower your response rate will be. With access walls, provide content that compels prospects to offer their email or mailing addresses to view.
In multi-touch, coordinated efforts, each channel's messaging and creative must be synonymous. Also, remember that online donors convert more easily to offline donors than vice versa. Consider the initial motivation that brought a person on to the file and carry that messaging through to the housefile.
Telemarketing
Historically, telemarketing donors have a lower conversion rate to offline donors than online donors, but telemarketing can be a great channel for reactivating lapsed donors. Thank-you calls to newly acquired donors, regardless of source, can also increase subsequent retention and revenue.
Peer to Peer
Event-based fundraising (runs, walks, rides) has exploded in popularity. While these events are typically successful in and of themselves, it can be difficult to convert the new donors they attract to repeat donors, as their relationship is usually with the participant rather than organization. Immediate follow up through social media posts, email communications, direct mail, and in some cases, calls to larger gift donors, can help convert them.
Direct Response Television
While DRTV has been around for over 30 years, it is being used by more organizations as the barriers to entry are reduced. DRTV is truly an integrated medium, since one must make a gift through another channel (online or phone). Success with DRTV can change the face of an organization, as it traditionally brings on monthly sustainers who will be around for years.
Many cookie targeting firms have started to offer cookie targeting that is coordinated with commercials. This technology allows for three distinct touch points to a prospect in three different channels: mail, online, and television.
All Together Now
Oftentimes, various channels are handled by different, siloed departments. The starting point for integration is to get all stakeholders on board. You'll need to explain how budget and efforts in one area will influence and drive traffic or donations in another. Attribution models can help show how gifts are accounted for across channels.
With a multichannel program, databases should be synced — or on the same platform — so donor communications can reference the specific ways they're involved and you can set an appropriate ask string.
With today's technology, fundraising is reaching new heights. The most successful organizations still use direct mail as a base, but they're also testing, integrating and adopting new channels.
(1) 2012 Blackbaud Charitable Giving Report
Share, Like and Post
|
Article Link
|
Comment
---