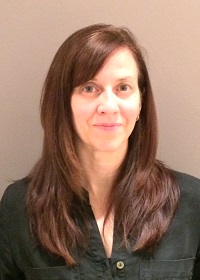 Deanna is a Senior Consultant with Stratcom, an award-winning firm specializing in fundraising, research, and engagement for the nonprofit sector, with offices in Toronto, Vancouver, Ottawa and London (U.K.).
Serving for over two decades as a fundraising and communications strategist for nonprofit causes, Deanna has managed several accounts for a wide range of clients, including YWCA Canada, Canadian Physicians for Aid and Relief, Farm Radio International, Doctors Ontario, Toronto Public Library Foundation, Leadnow, Ecojustice, Marine Stewardship Council (UK) and Canadian Civil Liberties Association.
She has taught courses in direct marketing at Humber College as part of the Fundraising and Volunteer Management Program and has presented at several conferences and webinars. She has also served the nonprofit sector in a range of voluntary capacities, and as a board member of Inside Out Film Festival, West End YMCA, and High Park Nature Centre.
Deanna received her Master's degree (Environmental Studies) from York University and holds a CFRE designation with the Association of Fundraising Professionals (AFP).