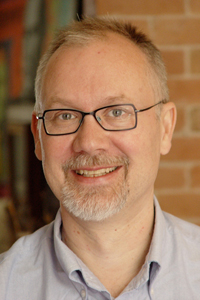 Michael Johnston is the president and founder of the global fundraising consultancy, Hewitt and Johnston Consultants (hjc), which has offices in Los Angeles, Vancouver, Toronto, and Cordoba. Michael also is founder of the UK-based fundraising firm Xtraordinary, and the co-founder of two global fundraising products, The Global Legacy Giving Group and the sports-based Fantasy Fundraising. He has helped raised over a billion dollars for his clients around the world.

He has been a fundraiser for 23 years, and has worked with 100's of nonprofit organizations in Canada, the U.S., Europe, Latin America, and Asia Pacific. Mike is an expert in direct response fundraising innovation and integrated campaigning – most especially in the use of new media technologies like the web and other new technologies and their integration with traditional direct response methods. He is the author of two books: The Fund Raiser's Guide to the Internet and The Nonprofit Guide to the Internet and the editor of two books: Internet Strategies: Best Practices for Marketing, and Direct Response Fund Raising: Mastering New Trends for Results and is also a contributor to numerous books and magazines.

Mike was a founding Board Member of the Washington-based e-Philanthropy Foundation, was the first chair of its Education Committee, was the founding Foundation Chair for the first global charity online lottery, www.globelot.com.