Giving the Gift of... Cupcakes!
This article was written by guest blogger Brock Warner. Brock is a fundraiser for War Child Canada & US, as well as a TEDx speaker on philanthropy, a blogger, and volunteer with the AFP Greater Toronto Area chapter.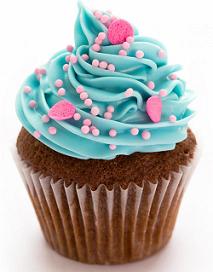 The sweet story of Cupcake Day actually starts in Australia, where their national SPCA had a dash of success with a mouth-watering idea. The recipe for Cupcake Day is simple – SPCA supporters sign up to host a Cupcake Party, then invite their friends. The guests can donate and/or attend the Party, and the host is encouraged to sell cupcakes and raise even more money when National Cupcake Day comes around. The Ontario SPCA and BC SPCA both picked up on that scent of success wafting from down under and independently reached out to their Aussie counterparts to bring this delectable event to Canada rather than develop a new campaign from scratch.
The Ontario SPCA and the British Columbia SPCA are both leading animal welfare organizations in their respective provinces. They provide shelter, animal rescue, adoption and other services in their respective provinces.
Rather than keeping their Cupcake Day plans a family secret, the OSPCA and BC SPCA decided the best possible way forward would be to each combine their own ingredients to the mix so they could get a rise on a national scale. This teamwork allowed them to fold together management responsibilities, expenses, marketing and general dirty work of getting an event packaged and ready. Local SPCA's and humane societies all over Canada were asked to join in as well. This was the first time SPCA's and humane societies worked together on a national scale event in recent animal welfare memory. The deal was that if they sprinkled the Cupcake Day messaging into their ongoing communications, the funds raised would be collected by the BCSPCA in the west and the OSPCA in the east and then whisked away to return to the province of origin. By January 2013, the campaign's mise en place was ready, and it was time to go live.
Cupcake Day was celebrated across Canada on February 25, 2013, and Canadians ate it up!
The marketing for Cupcake Day was innovative, cutting in content from a variety of channels and mediums including Facebook, Twitter, print materials, email promotions, and an online media buy as well as a PR campaign in Ontario. Even postcards to promote the event were piped to local SPCA chapters to give their ground promotions a consistency that complemented the online properties.
And, because sharing with friends is just plain good manners, "Cupcake Hosts" could sign up online to receive a host package by mail that included posters, pledge forms, balloons and stickers. On Facebook, all participants were invited to share their cupcake designs for a chance of winning a prize package, which resulted in 10,000 new Likes.
The campaign raised significantly more than the $150,000 goal. Once the total online and offline revenue for both BCSPCA and OSPCA were processed, just under $360,000 was raised to date. Plans are already in the works to expand CupCake Day in 2014 and has attracted many National Corporate sponsors who want in!

NOTE: The Ontario SPCA and British Columbia SPCA won a 2013 IMAB Integrated Marketing Award for this campaign.
---
Join the conversation!
blog comments powered by
---