Combining Digital and Traditional Channels for Integrated Fundraising Success
This article was written by guest authors Mikaela King, vice president of integrated marketing, Defenders of Wildlife, and Bethany Bauman Maki, vice president, nonprofit digital strategy, PM Digital.
It is hard to believe that the first quarter of the year is over and campaign planning for late summer is already upon us. Many of us started the year with resolutions of conducting more integrated fundraising campaigns. How are you doing with that goal? If, like most resolutions, integration has gotten slowly back-burnered as a goal, use the pointers below to get back on track. Do some testing through the lower risk summer months that will translate to end of year fundraising success!
Define Your Message and Goals
Before planning your campaign, really define your message and goals so that you can select the right channel mix. Each channel is good or bad at doing a job based on its:
Timeliness – How much time will you need to let your story develop before it needs to be published?
Visual appeal – Are you relying on imagery or graphic design for the majority of your impact, or is this about the written word?
Sphere of influence – Is this a one-to-one message or do you want the recipient to share your message?
Depth of content – Do you need space to tell an in-depth story or is it more effective as a short, impactful appeal?
Based on those needs, choose your channel mix. Some channels are natural complements to one another based on these four dynamics, like email and telemarketing. Don't be afraid to test different channel combinations during non-signature campaigns when the risk isn't high.
Know Your Audience
Knowing your audience is also a critical piece to successful integrated campaigns and needs to be considered in parallel with your channel mix. Are you trying to gain attention from an audience that doesn't know you yet but might be interested in your cause? Or are you trying to turn people that have introduced themselves to you into more deeply affiliated constituents? The further down the consideration stage funnel someone is with you, the more personalized and relevant they will expect your channel and message choices to be (Check out this concept by Avinash Kaushik and how we adapted it for nonprofits on slide 18 of our presentation for the recent IMAB Integrated Marketing Virtual Conference for Nonprofits.)
A Real World Example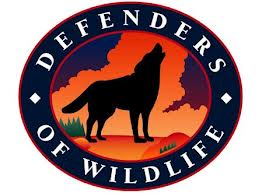 Defenders of Wildlife put these principles of integrated campaign planning to work during their effort to fight the delisting of Wyoming's wolves from the protected species list. Check out the recording of our conference presentation to hear how, for this three month campaign, Defenders:
Targeted: prospects, activists, donors and media
Through: email, print media, direct mail, telemarketing, mobile, web site content and social media
To: educate, engage, advocate and fundraise
In the end, they reached over 1 million people and raised $300,000, in addition to collecting over 82,000 petition signatures. As you plan your own integrated campaigns, remember to put a measurement strategy up front so that you can optimize your investment in future campaigns. In addition to these kinds of success metrics, look also at things like what channel combination produced your highest donations.
Want more information on planning integrated campaigns?
Check out Sarah Alexander (deputy organizing director of Food and Water Watch), Mwosi Swenson (vice president from DonorDigital), and Kevin Conroy's (chief product officer of GlobalGiving) presentation from the 2014 Nonprofit Technology Conference: "DIY: Blueprints for Building Your Best Multichannel Fundraising Campaigns".
---
Join the conversation!
blog comments powered by
---