Who Is Your Nonprofit Missing? Using Integrated Marketing to Connect With Generations X, Y, & Z
This article was written by guest blogger, Maureen Wallbeoff, vice president, Firefly Partners.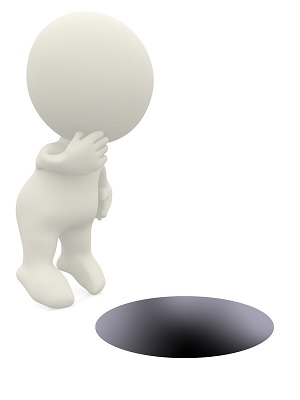 It's a common nonprofit communication challenge – how do I make sure that my content is resonating with my audience? All verticals, all sizes, all levels of sophistication – we all struggle with the big three:
Best Use of Modern Communication Channels
Supporter Conversion
Effective Testing
In a recent session for the IMAB Integrated Marketing Virtual Conference for Nonprofits, Mark Rovner, Kerrie Goughnour, and I teamed up to review the latest data on generational giving. We also walked through a compelling case study focused on millennials, and presented some gen-specific tactics you may want to use at your organization. You can view a recording of the whole shebang here.
The Research: Blackbaud's Next Generation of American Giving Report
Mark Rovner, Principal, Founder & CEO of Seachange Strategies, presented a thorough overview of this recent report, including a fantastic section about defining the earmarks and giving behaviors for the four most established generations. You can check out our full slide deck here and download the report here.
Here are his key takeaways:
Generosity increases with age.
All generations respond well to stories that illustrate the impact of their gift.
1 in 3 donors are members of Gen X or Gen Y.
Your website and email are very important channels for giving across all generations.
Direct mail is relevant as a communication tool and is the best giving channel for Matures.
Social Media is a valid communication channel (and a very soft donations channel).
Workplace giving and volunteer programs appeal to donors across all generations.
Mobile/Responsive websites, email and donations are no longer optional.
Top Two Giving Channels by Generation
Matures
Direct Mail
Honor/Tribute Gifts

Boomers
Pledges
Honor/Tribute Gifts

Gen X
Retail Giving (Give $1 at check out)
Volunteer

Gen Y
Shop to Give (Symbolic Giving)
Workplace Giving
The Case Study: Be The Match Foundation's Be The Match On Campus Program
Kerrie Goughnour, Development Specialist, Direct Response at Be The Match (BTM), has fresh experience in outreach and conversion specifically designed for the college-age supporter. Over the past 25 years, Be The Match®, operated by the National Marrow Donor Program® (NMDP), has managed the largest and most diverse marrow registry in the world. They work every day to save lives through transplant. Their work includes efforts to increase awareness, grow the marrow registry, and raise money.
BTM has several successful programs, including Team Be The Match and Be The Match Walk/Run. In early 2013, leadership recognized that there was an opportunity to provide outreach specifically to the college-aged population. They do a lot of work on social media channels so they had some experience thinking in a multi-channel way. Leadership chose to dedicate time and money to creating a special online place for college students. Their goals for this new program included:
Begin cultivation of college-aged supporters (start of donor relationship)
Raise awareness of BTM work and how they can help
Increase number of marrow donor registrants
Test a variety of communication and engagement tactics with this population
Kerrie's team partnered with Firefly Partners to create a fully responsive peer-to-peer website for Be The Match on Campus. This new site allows each participating campus to have its own branded web presence with communication and fundraising tools for students to get involved. The campaign launched in the fall of 2013 and is already expanding to more campuses for fall 2014. Kerrie and her team have identified these early "lessons learned" for working with the millennial population:
They aren't as organized as adults are – things don't always go to plan.
Speak in their language, use slang and humor freely.
Gens Y & Z are fans of text messaging about news/updates.
They want to DIY – give them many channels to use to get involved.
The Tactics: Gen-Specific Communication
Development folks often approach me with a gleam in their eye and one quick question: How can I reach my supporters most effectively? I'm here to tell you that the answer is – start with your data. Get a grasp of your current supporter mix, and create a short list of ideas using tactics that the data shows is most effective for your particular set of supporters. Mostly Matures? Keep direct mail as your main tactic (for now), and try a campaign or two designed to reach an audience that you need to grow.
Here are some quick ideas for tactics that I'd recommend you set up and test before end of year giving rolls around:
Matures – Send them an eCard on their birthday.
Boomers – Develop a set of attractive eCards and pair with honor/memorial donations.
Gen X – Use images specifically for sharing on Pinterest (and link them to a donation form).
Gen Y – Add DIY peer-to-peer fundraising for life events (weddings, births, and graduations).
Millennials – Use gamification to get them to take action (earn badges, points and prizes).
It can feel challenging to try to wrangle a communication plan that works for each generation and uses our ever-expanding set of channels effectively. Try to feel empowered (rather than overwhelmed) by the many tools at your disposal. Keep an eye on your performance data, and approach your new attempts as just that -- attempts. You may succeed beyond your wildest dreams or you may learn what does not work with your audience. Either way, use this data to try something new in 2014, and next year you'll have a good grasp of the best approach to get results for your particular organizational communication and fundraising goals.
---
Join the conversation!
blog comments powered by
---