Nonprofits Leading Change Through Integrated Fundraising and Marketing
This article was written by guest author Michael Stein, Senior Account Executive at Mal Warwick | Donordigital. He brings over 25 years of experience in nonprofit technology strategy. With Nick Allen and Mal Warwick, Michael co-wrote the groundbreaking 1997 book: Fundraising on the Internet: Recruiting and Renewing Donors Online.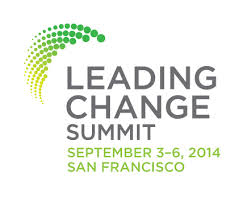 In my day-to-day work, I'm constantly pushed by nonprofit clients to meet and exceed fundraising goals, bring new innovations to the table that will engage constituents, and be endlessly creative with messaging, design, and user experience. My clients are also asking me to grasp profound changes that impact how nonprofits communicate, engage, and raise money: Changing media landscapes, the increased use of mobile devices, the decline of print news, the disappearance of landline phones, and the growth of social media are all creating challenges for nonprofit communicators and fundraisers.
I believe that responding to these challenges means embracing the reality of a busy, distracted, and multi-channel world through integrated fundraising and marketing.
That's why I was intrigued when I heard about NTEN's upcoming Leading Change Summit in San Francisco on September 3-6, 2014. After years of convening their Nonprofit Technology Conference for a wide nonprofit audience, NTEN created the Leading Change Summit to offer an opportunity for nonprofit change-makers to access advanced level learning among peers in the nonprofit industry. This event will bring together nonprofit change-makers that hold positions including executive leadership, and directors/managers of marketing and communications, fundraising, and IT.
Upon hearing about this event, I was drawn to help lead the development of the Digital Strategy Track, which is designed for savvy online marketers, communicators, and fundraisers. It invites us all to "Break out from the norm and drive innovation by putting the Web to work." My hope for the Digital Strategy Track is that we'll debate many of the issues around fundraising and marketing in a multi-channel world, and ask ourselves: What does nonprofit technology innovation look like and how do we put it to work for real results?
For communications, this means accepting that real people use a multitude of devices and moments to browse news and then make choices about what to follow up on or read more about. Attention span is by its very nature interrupted by the real world of family, commuting, and work. So, our communications strategies and tools need to be multi-channel, repetitive, and interruptible.
For fundraising, this means accepting that direct mail, telemarketing, email, peer-to-peer campaigns, and events work together to inspire and motivate fans to become donors. Real people will browse campaign messages through multiple channels at multiple times and will make giving decisions in their own time and pace.
Ultimately, the reality of a multi-channel world requires us as marketers and fundraisers to put real people at the heart of our engagement strategies. Our strategies, tools, schedules, and messages become more effective when we frame stories and communications that resonate with everyday people.
Multi-channel means ensuring that our online and offline programs include diverse audiences and communities. Multi-channel means accepting that our constituents and donors are often busy parents who have a lot of other things going on. Multi-channel means listening to how our supporters want to be engaged with, and then designing campaigns around their needs rather than ours.
I'm excited to dive deeper into this conversation with my peers at the Digital Strategy Track at the Leading Change Summit. We'll explore how to match organizational goals with digital strategies to win campaigns, celebrate supporters, drive engagement and donations, and more.
There's still time to join in this conversation – register today for the Leading Change Summit! And, here's a special offer for IMAB blog readers: Register today at the NTEN Member rate ($200 off) with the discount code: LCSPartner200.
---
Join the conversation!
blog comments powered by
---