Delivering the Right Constituent Experience for Your Nonprofit Through Omnichannel Marketing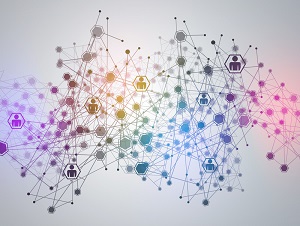 At 38, I'm a veritable young'un professionally speaking. But the change I've seen in nonprofit integrated fundraising and marketing over the last thirteen years is tremendous. When I started in this business as a walk manager, my call to action and path to success were very clear: Recruit walkers for AIDS Walk Pittsburgh, help them fundraise door-to-door, and host a memorable Walk. I was an event coordinator before peer-to-peer online fundraising really took off, before most nonprofits cared about an e-newsletter and before Google started Grant-ing.
Then, the era of Digital Darwinism began, upending how nonprofits and commercial companies alike approach building consumer experience. The proliferation of digitally-driven "big data" has landed us in the overwhelming world of what's sometimes now being called "omnichannel" marketing. While the term might be considered the latest industry buzz word, the concept is right-on.
As our media landscape has grown and our consumer experience over digital channels and devices has evolved, so has the requirement of marketing.
Omnichannel marketing is NOT mirroring your direct mail program in your email program.
Omnichannel marketing is NOT using the same brandmark and creative treatment in every channel.
Omnichannel marketing is NOT making sure you get physical addresses, email addresses and social credentials for all of your constituents.
So what is omnichannel marketing?
Quite simply, omnichannel marketing is an approach which should deliver a consumer's desired experience with your organization. It is the mechanism for creating a continuous experience that recognizes how, where and why your constituents interact with you. Omnichannel marketing requires that a consumer's behavior in one channel or program should influence his experience in others.
Where the complicated, tangled hairball comes in is managing the complexities born of the drivers of an individual's desired experience. Drivers come in two categories:
Cultural Drivers
These are the drivers that make me expect you to send me a mobile optimized email, to reach me on Facebook with shareable content, to show me real results of what you're doing with my money, to know I don't care about Vine and that I never open my direct mail pieces for anything outside of the address labels which I take before throwing the rest of the package in the garbage.
These drivers can largely be decoded with persona and segmentation research.
Personal Drivers
The other category of drivers is personal. And these, I believe, comprise the key difference between nonprofits and commercial companies. Nordstrom needs to know what brands I prefer, what sizes I wear and how often I shop online—pretty easy stuff to track. But I expect the American Heart Association to know that I want heart-healthy recipes in my Go Red for Women emails and Facebook newsfeed, but that I'm not yet interested in donating. I expect Oldies But Goodies Cocker Rescue to know I'm an adopted dog mom who's passionate about responsible pet ownership but can't adopt another furbaby. And, I expect Ronald McDonald House Charities to know that I have given to them through workplace giving because they helped my husband and stepdaughter when she was injured, and am I prime candidate to recruit for their local 5K.
I don't expect the nonprofits I interact with as a donor or constituent to be omniscient. I expect them to ask, and I expect them to pay attention to what I do with the content they serve me. What makes it so hard for nonprofits to do the same? One of the key differences between commercial and nonprofit businesses and their ability to be relevant is that we give commercial entities really relevant transactional information that they can use to optimize our engagement. The transactional history tells just about the whole story of our desired experience. But with nonprofits the engagement/awareness signals are less transactional, more personal, and thus slipperier. To get at them requires an unprecedented amount of coordination between business units and their budgets to create, measure and iterate the right experience for every constituent.
Collecting these drivers of desired experience at an individual level and building content strategy, segmented contact plans and budgets for what they require is no small exercise in collaboration. To help you incrementally build your constituents' optimal omnichannel constituent experience, take it step by step:
Identify, acquire and engage the right constituents
Balance budgets between channels and the audiences in them
Attribute marketing efforts across channels and collect data at the constituent level as much as possible
Allow the trends in that data to inform a test plan that will get you closer to allowing someone's interaction with yo in one channel or program to affect how you treat them in subsequent communications
So what successes and challenges is your nonprofit having with omnichannel marketing? Please comment below or reach out to me at bmaki@pmdigital.com
---
Join the conversation!
blog comments powered by
---