Integrated Marketing and the Donor Lifecycle: A Real World Perspective
This article was written by guest authors Terri Burton, Associate Vice President, Membership & Annual Fund, The National WWII Museum; and Jennifer Sacks, Interactive Marketing Manager, The National WWII Museum. It is based on their session from the recent IMAB Integrated Marketing Virtual Conference for Nonprofits. View a recording of their session.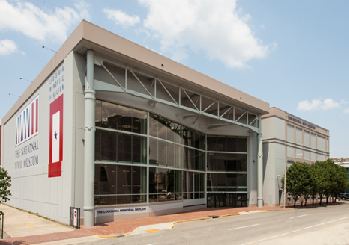 The National WWII Museum's path to a multi-channel campaign began in 2003 with the development of a national direct mail program. In the first 5 years of the program, we grew from approximately $3 million in revenue to over $5 million by year 5. The number of donors within this same period grew to 80,000.
Today, the program brings in nearly $8 million in operating revenue, accounting for 23% of the Museum's overall operating budget. It continues to be the largest targeted national outreach and marketing campaign for the Museum. From the success of direct mail, the Museum was able to build its high-dollar member program for gifts of $1,000 to $10,000, and an online audience.
When we decided to expand to the online world, we were able to start our list from member emails from our direct mail file. We started with about 25,000 emails in 2008. 96% of them were members. We began with monthly emails focusing on public programming and education. However, we soon realized we had created parallel programs, and had not taken advantage of the opportunity to merge for online fundraising and more sophisticated member/donor engagement. Both channels were working and accomplishing their respective goals so, from an institutional standpoint, there was no significant urgency to merge. To make a change, we had to do a test. We decided to do that with one of our renewal mailings.
We split our largest mail segment with email addresses, $25 donors, to see how they would respond to email fundraising. Half received the direct mail package only and the other half received the package and an email. We earned $.81 more per letter mailed, and the average gift for those with email was $1.14 higher than those who only received the letter. To put it more plainly, we earned nearly $2,000 more net revenue from the emailed group than we did from the non-emailed group.
This test allowed us to create the kind of buzz we needed to encourage integration of the channels. By 2010 we were able to bring on a dedicated staffer specifically for email communication. As our Museum has grown, our email program has grown along with it. We work hard to balance fundraising, programming and stewardship messages. We have a bi-weekly Interactive Work Team meeting with representatives from each department to help prioritize our strategic goals.
We have worked hard to integrate the two programs to ensure messaging happens on and offline as soon as a new member/constituent signs up. When an individual joins through direct mail, there is a 4-step process designed to secure a second gift within their first 30 days on the file. As soon as the record is added to the direct mail database, we've created business rules that allow that name to be part of a nightly email address export so the name can be added to our online database. Email communication begins immediately, but the first email solicitation does not arrive until they receive the first housefile mailing.
When an individual joins online, it is a similar track with a 3-message email welcome series beginning immediately. The name is entered into the direct mail database, and the 4-step mail welcome series begins. Email communication begins after the welcome series, and the first email solicitation is timed with the first mailing.
The two paths are a clear demonstration of how consistent messaging and reinforcing mission can benefit an organization -- particularly in the beginning of the relationship with the donor. We modified our thank you program to this structure in FY2012, and it has definitely made an impact on thank you program revenue. Last fiscal year, we had 9% growth in the percentage of new donors making a gift during this period.
The number of donors has increased, and revenue has grown by $25,000 over the past three years. Additionally, response rates with email continue to reinforce the lessons learned from our initial test. Through dual channel messaging, we see that generally those with email are more responsive in the mail, and they have a 3% higher renewal rate.
The long-term impact of our integration is probably most reflected in our Multi-Year Donor numbers. Since 2008, we have steadily grown in both number of donors and revenue from these donors. Of the $5.2 million raised in FY12, half came from multi-year donors. Beyond the donations linked to direct mail, these members are also engaged in other ways. Their messaging includes multiple initiatives like our brick program as well as online-only campaigns like #GivingTuesday.
Last year we sent over 13.6 million emails. From those, we had a 12.5% open rate, a 0.8% CTR and a 0.09% opt out rate. We earned just under $40,000 in online only fundraising. $30,443 of that came from our members. We have a nice engagement rate on email, and we think it's because we make sure to build our list organically from members and online email signups. We don't rent or buy email lists.
The strongest integrated campaign we've ever done happened this past year. Our direct mail agency approached us with the idea of a banner-cloth mailing. The concept: Members receive pieces of cloth in the mail that allow them to write special messages to veterans. The cloth pieces would then be assembled into a banner to hang at the Museum Veterans Day Weekend. The concept was an opportunity for multi-channel engagement and tie-in for online, in-person, and as an appeal that would work with our high dollar program. We featured the Banner Cloth as part of all of our social media for Veterans Day by posting close ups of the squares to help highlight the message. We collected email addresses from the Oshkosh Airshow. These people received a special welcome series once added to our list, and also a follow up email following Veterans Day that featured pictures of the banner. We mailed 126,000 pieces and received 4,000 pieces of cloth. We also added 166 new emails to our list. In addition to the cloths, we received 4,737 gifts for a total of $154,989. At the end, we sent a thank you with the image of the banner to everyone who participated.
The banner cloth scenario is an example of how we have evolved to approach every project with a multi-channel vision for execution. This reaps long and short term benefits. If messaging goes back to mission and the original case for support, they will remain engaged.
---
Join the conversation!
blog comments powered by
---