The "Big Idea" Multi-Channel Integrated Campaign
This article was written by guest author Scott VanderLey, VP of Digital Strategy, Russ Reid.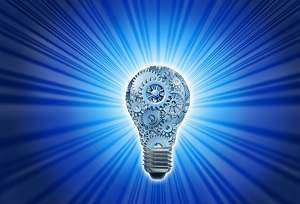 Are you considering a multi-channel integrated campaign to raise awareness AND revenue in your market? Do you wish you had a compelling platform to help rally a broader audience of supporters to your cause?
The following strategy isn't purely digital. But it will help you marshal your digital efforts (and all your other marketing efforts) to support your organization in a holistic way. It will help answer the question: What does it take to launch an effective "Big Idea" multi-channel integrated campaign that will actually move the needle in your marketplace?
The most successful integrated campaigns have several things in common. They must:
Be measured against concrete goals.
Build upon the sturdy foundation of a strategic media plan with an orchestrated roll-out across channels.
Build to a crescendo, when the investment in audience drivers (print, TV, radio, mail, outdoor, social media) is paid off with qualified traffic to the campaign's converters (website, paid search, call center).
Be shareable and create space for supporters to take ownership of the campaign in meaningful ways.
Strategic approach
The overarching strategy for a truly integrated multi-channel campaign is to create a "surround sound" effect in the marketplace.
To truly succeed, the main campaign idea must communicate a brand's distinctives to increase awareness, and also communicate an urgent need and call to action required for effective fundraising. Balancing the two – and better yet, delivering an exceptional campaign concept that encompasses both branding objectives AND direct response fundamentals in ways that mutually reinforce each other – separates good campaigns from great ones.
What about the creative?
This is the secret sauce. A successful campaign is built on a very simple and compelling main creative idea, following these guidelines:
The idea must be authentically tied into your organization's core value proposition – not an empty promise.
Each campaign element should express the main idea both visually and in very short key messaging.
The main idea must be easily recognized across channels with minimal variation. That's why it must be as simple as possible – to be flexible enough to be instantly familiar in each permutation.
The main idea must be repeated through key visuals and messaging to reinforce the call to action. For instance, the first time someone sees a banner ad, they're not likely to respond. But each impression reinforces the next, so after repeatedly seeing banner ads, bus tails, billboards, etc., audiences are much more likely to respond when they hear the radio spot.
So what's stopping you? Start gearing up for your multi-channel integrated campaign today!
---
Join the conversation!
blog comments powered by
---