Don't Put All of Your Direct Marketing Eggs in One Basket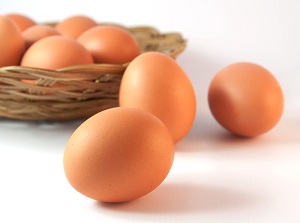 This article was written by guest author Sandra Paul Bishop, VP Client Services, CCAH.
"Don't put all of your eggs in one basket" are certainly words to live by. And, when a nonprofit organization is concerned, we can update that to include "direct marketing eggs." Those eggs include the full array of omni-channel marketing tools including mail, email, phones, advertising and social media. There's no reason to stop at one, two or even three.
And plenty of reasons to add to your toolbox.
Let's face it -- your donors are very busy people. And, they will never see everything you send to them or put in front of them -- never. So don't give it one best shot. Every nonprofit must be sending out multiple messages to every donor. But those messages must be cohesive, relevant and work together. There should not be distinct channels working independently. Your email, website, Facebook page and direct mail should seem like they're coming from the same place. The styles may and should change, but the message shouldn't.
We have seen over and over that a donation given through one channel may have been initiated through another channel. Folks that are saying no on the phones… are giving online or in the mail. Folks that receive a year-end match campaign in the mail… give through a follow-up phone call. And, folks that "like" you on Facebook... take an action and then give a seemingly organic gift on your web site.
In addition, we have seen that donors giving through multiple channels are the most valuable donors to an organization -- they give more gifts, period.
Within your annual renewal series is a great place to start. Most series start at the end of December/beginning of January. That first mailing is greatly enhanced by an autocall received just as the mailing arrives in the donor's mail box. Then it's followed by an email renewal… or two or three. And don't forget the "catalog effect," where donors receive your mail piece, place it next to their computer, and then go online to renew. An organization's website plays a crucial role in the donor engagement path. Make sure your home page reflects that it is renewal season with a donation lightbox and prominent front page imagery. In addition, your social media sites should also work in tandem with the campaign.
Some may say that social media is the new kid on the block, not because it is incredibly new, but because we are still figuring out how to monetize those views, clicks and likes -- and it changes all the time. But in some ways, when prospects see a tweet or a Facebook status update from a nonprofit, it can be incredibly effective in reinforcing a message. This is where the importance of the cohesive messaging shines through. No matter which media or element of a campaign a donor is looking at, the experience should be as fluid as possible -- you don't want them to hesitate for a moment.
Here are your top 3 takeaways:
Donors will never see your message if you only try once -- reach out to your donors and potential donors in multiple ways, multiple times.
Sync up your messages across channels. Make sure they all look and sound like they come from the same place -- after all they all do!
If you haven't tried true multichannel marketing before, start with your renewals where you can get a big bang for your buck.
Sooner than you know it, you'll be juggling eggs like a pro! Please share your tricks and tips for effectively implementing surround sound fundraising campaigns in the comments section below. We'd love to hear what YOU are doing.
---
Join the conversation!
blog comments powered by
---