Announcing the 2015 IMAB Integrated Marketing Award Winners!
On Friday, March 6, at NTEN's 2015 Nonprofit Technology Conference, the Integrated Marketing Advisory Board (IMAB) announced the winners of its fourth annual Integrated Marketing Awards. The Integrated Marketing Awards recognize nonprofit organizations showing exemplary leadership in the area of integrated marketing. We congratulate this year's winners, who exemplify the sector's successful use of integrated, multi-channel marketing.
This year's winners by category:
The Donor


Operation Smile won in the category of The Donor for demonstrating how an integrated marketing campaign or program had an impact on donor satisfaction and the donor experience. The organization launched a successful multi-touch, multi-channel holiday campaign that customized asks based on donor history, included phone calls to higher-end donors, and allowed donors to include a message to the children whose lives their donation impacted.
The Organization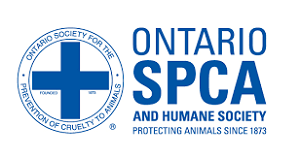 Ontario Society for the Prevention of Cruelty to Animals (Ontario SPCA), won in the category of The Organization, demonstrating how an effort across the organization aligned strategy, structure, culture, or skills to impact the organization's ability to integrate its marketing efforts. The organization brought together internal resources with marketing and communication partners and agencies to create a multi-channel Paws and Give campaign that yielded big results.
The Practice

Wounded Warrior Project won in the category of The Practice for its real world case study highlighting best practices in the field of integrated marketing. The organization combined tried-and-true digital fundraising channels with new acquisition platform tests for stellar results with their Veteran's Day campaign.
The IMAB is privileged to honor these organizations that are demonstrating best practices in integrated marketing. We'll feature case studies from these and other organizations in future posts, so stay tuned to the IMAB blog for more details!
---
Join the conversation!
blog comments powered by
---