An Emergency Fundraising Appeal We Can All Learn From
I wish I didn't have to write about this.
I wish we didn't ever have to make an emergency appeal. But, disasters happen. And when they do, it costs money to feed the hungry, clean up the mess, and begin to rebuild the lives of those affected.
So when a string of devastating tornadoes tore through the Appalachian area of Kentucky last March, victims needed help, and they needed it right away.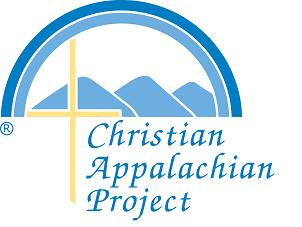 The Christian Appalachian Project (CAP) has served the people of Appalachia since 1964, and is no stranger to emergency appeals. So CAP, with the help of their agency, CDR Fundraising Group, sprung into action to deploy a three-pronged integrated fundraising appeal composed of direct mail, email, and an online appeal. Oh, and did I mention they did all of this within 4 days?
Here's what the campaign looked like:
Direct Mail
Don't ever accuse CAP or CDR Fundraising Group of being unprepared. They keep a stock of emergency appeal letterhead and envelopes on hand, as well as proper database segmentation so that no time or money is wasted when the community is in need.
When the mail dropped, it stuck to the basics: it was timely, had a strong call to action, used tangible price points, and gave supporters a variety of giving options. If they wanted to donate online, a unique URL was provided to ensure the funds would directly support tornado victims.
Email
The speed and adaptability of email allowed CAP to share footage and video interviews with volunteers and victims. From an accountability standpoint, these ongoing reports on funding are invaluable to CAP and its supporters, regardless of whether they give online or offline donations.
Web
When disaster strikes, more and more people are going straight to the websites of charities that they trust before an appeal lands in their inbox or on their front porch. This is why CAP immediately adjusted their homepage so that visitors would know exactly how and where to donate.

So what were the results of the campaign?
Direct mail grossed just over $400,000, average gift of $48
Direct mail recipients that donated online had an average gift of $98
Email grossed just under $30,000, average gift of $76
Web traffic resulted in just under $5,000, average gift of $231
Let this be a lesson to any nonprofit out there that may be expected to respond in any way to a crisis like this. By having a plan in place that allowed them to get a multi-channel appeal out immediately, CAP was able to deliver more money to the immediate relief effort.
---
Join the conversation!
blog comments powered by
---