Planning for Planned Giving: A Nonprofit Success Story

Posted by

Meg Mader

at Dec 18, 2014 07:02 AM CST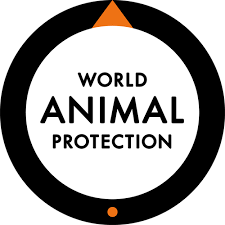 Do you know many charities with a thriving planned giving program? Probably not. But after reading the following story about World Animal Protection Canada (formerly known as WSPA Canada), you'll be inspired by the organization's integrated approach (with help from hjc) to a planned giving campaign — and understand why they received a nomination for the 2014 Integrated Marketing Advisory Board (IMAB) Awards.
Confronting animal cruelty around the world, World Animal Protection strives to combat the world's most intense and large-scale animal welfare issues through education, commitment to animal-friendly practices, and influencing key decision makers to put animals on the global agenda.
World Animal Protection had never promoted planned giving online — it was well-established only as an offline way of raising funds. But the organization wanted to explore a digital component to promote and grow the planned giving program.
Challenge Accepted
With every new venture comes at least one challenge — for World Animal Protection, the challenge was internal. Since planned giving was long embedded as an offline, often face-to-face means of fundraising, many people within the organization needed convincing in order to believe that online could be a successful channel to cultivate new planned giving donors.
After the decision was made to launch an integrated planned giving campaign, World Animal Protection began with a six-question online survey, the goal of which was to identify major gift and planned giving prospects — and hopefully identify donors with confirmed legacy gifts. Supporters were asked their age range, marital status, and whether or not they have children, along with a few questions about their involvement with World Animal Protection. The responses were then scored into categories based of strength of the lead (good, very good, etc.).
While the survey was only conducted online, World Animal Protection took a truly integrated approach with the survey results. They cultivated the newly confirmed legacy donors through a combination of personal phone calls, letters, emails, informational events, and even face-to-face visits.
Leaving a Legacy
Sent to more than 66,000 supporters, the survey received 2,381 responses (a 4.3 percent response rate). Of the completed surveys, 186 supporters indicated they had already included World Animal Protection in their will (unbeknownst to World Animal Protection), 23.9 percent were identified as planned giving prospects, and the remaining 61.2 percent indicated they were interested in making a significant gift.
The survey proved successful in a number of ways. It helped break down silos within the organization, proving to all departments that even older generations can be reached through digital channels. And those donors are "online savvy" and active through email and social media. Departments also worked together after the survey, taking a multi-channel approach to reach out to the planned giving prospects and continue to promote the program. World Animal Protection staff collaborated across departments to shepherd the new prospects with phone calls, letters, emails, events, and face-to-face visits.
Best of all, World Animal Protection not only learned they had a new group of confirmed legacy donors, but they also identified a previously unknown segment of planned giving prospects — totaling more than 85 percent of the survey responses. As fundraisers, we can all be inspired by this award-worthy campaign's success in crossing the bridge from offline to online fundraising. And World Animal Protection can continue their innovative integration to steward the new prospects into confirmed legacy donors and truly grow their planned giving program.
---
Join the conversation!
blog comments powered by
---