---
Proof That Busting Your Silos Works
This article was written by guest author Chip Grizzard, CEO, Grizzard. The article originally appeared on Grizzard's blog.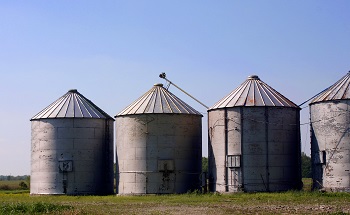 We have all heard about the barriers to fundraising success created by internal silos. But few have done anything about it because it is a very complicated issue. After all, it involves your organizations culture, turf wars, systems and even financial and performance goals.
Recently one of our clients, Animal Humane Society, located in the Twin Cities, Minnesota area, decided to launch a large-scale multi-channel campaign to: (1) acquire new donors; (2) reactivate lapsed donors; (3) engage current donors; and (4) increase awareness for homeless animals in the Twin Cities area. The bottom line goal was to increase year-over-year net revenue by at least 8%.
They realized that to be successful they had to become more internally integrated. They decided as a start that they would merge their fundraising and marketing teams. This multi-channel campaign was the first test of their reorganization, with fundraising, web and marketing staff simultaneously involved and accountable. (In other words, no more judging direct mail, online, or other components separately — they all live or die together.)
With such ambitious hopes, it was essential to develop a compassionate tone with sympathetic imagery that helped the community believe they could make a difference, and inspire them to action. The integrated creative and call-to-action, used across all media, was "Believe you can make a difference," with a photo of the captivating canine star Esmeralda.
To maximize the campaign's success, we had to "cast a wide net" to connect with as many people as possible. Therefore, this truly integrated campaign used:
Direct mail
Free standing inserts
Wealthy zip code saturation
Television ads
Billboards
Bus shelter ads
Movie theater ads
Magazine ads
In-shelter signage
Homepage ads with a unique landing/donation page
Email
Banner ads
Social media
Samples of the media and the television ads can be seen at: http://www.grizzard.com/work/case-studies/animal-care-case-studies/animal-care-multi-channel-marketing-success/.
Results were a spectacular success:
New donors acquired from holiday acquisition direct mail increased 78%
Online donations increased 17%
Unique website visitors increased 13%
Gross revenue in the time period increased by 9.3%
And, the active donor file grew by 7.5% as a result of this campaign
According to Katie Nelsen, Chief Advancement Officer of Animal Humane Society, "This campaign would not have been possible without our teams break down of our internal silos. We came together as one team, with one goal, and the results were a huge success."
Is your organization still isolated by channel? What challenges have you been able to overcome?
Share, Like and Post
|
Article Link
|
Comment
---
IMAB Talks Tech and Awards at 2014 NTC in DC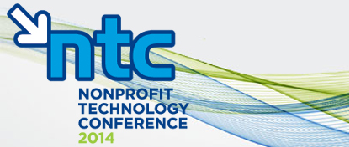 The 2014 Nonprofit Technology Conference is back on the East Coast this year. The Integrated Marketing Advisory Board (the IMAB) is pleased to attend and participate in this year's conference. NTC is always a breath of fresh air in the nonprofit industry conference circle -- you can feel the excitement and entrepreneurial spirit in the crowd. As technology continues to be a bigger part of the nonprofit discussion, more focus on digital and multi-channel strategies is imperative for success.
The IMAB has been proud of its partnership with the Nonprofit Technology Network (NTEN) and will be at NTC to talk integrated marketing. Catch the IMAB session: Tech Talk with the IMAB: Building the Tech Foundation for Integrated Marketing and Fundraising on Friday, March 14 at 1:30pm. The session is geared toward leaders at nonprofit organizations -- to ensure they're using the best mix of infrastructure and technology to realize their fundraising and marketing goals. IMAB members Katy Jordan of CDR Fundraising Group, Chris McKinley with Grizzard Communications, and Sheetal Persaud of hjc will lead the panel discussion.
At the beginning of the Day 2 Plenary session on Friday, March 14 at 8:30am, the IMAB will present its third annual Integrated Marketing Awards. Please join us as we recognize nonprofit success in integrated marketing, focused on The Donor, The Organization and The Practice. Check out past winners of the award at the IMAB Hall of Fame.
We hope to see you in DC at #14NTC !
Share, Like and Post
|
Article Link
|
Comment
---
Successfully Leveraging a Friend-Raiser Event
This article was written by guest author, Melina Dimson. Melina is a specialist in "enabling forward motion" in organizations and individuals. She is the founder and lead strategist of PSH Solutions, an innovative consulting firm that helps nonprofits with strategic development initiatives.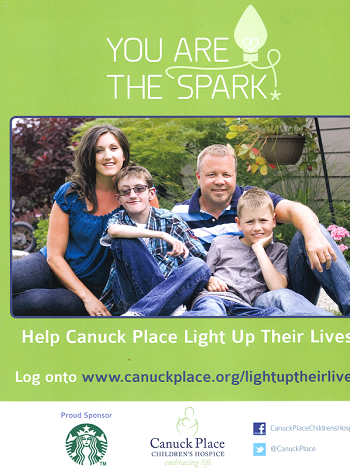 Ever wondered how to successfully leverage a friend-raising event? Canuck Place Children's Hospice in Vancouver, British Columbia was able to take an innovative approach to capitalize on their well-known holiday appreciation event for major and corporate donors.
Canuck Place Children's Hospice provides specialized pediatric palliative care for children living with a life-threatening illness, and support for their families, throughout British Columbia, Canada. Traditionally, Canuck Place celebrated the holiday season by inviting donors and corporate supporters to a "lighting of the house" complete with Christmas carols and festive hot drinks. It is an event that brings much joy to the kids and families going through the most trying of times.
In 2012, Canuck Place took the themes and excitement around the lighting of the house and adapted them into a digital "Light Up Their Lives" fundraising campaign. This campaign included using digital mediums of email, online advertising and social media combined with traditional channels of telephone, postal mail, micro-gifts, workplace giving and print to appeal to a diverse audience across Vancouver and British Columbia. Gifts could be sent through the mail, by telephone or online at the lighting of the house campaign micro-site.
By creating an interactive micro-site that offered in-honour giving with an eCard option, Canuck Place motivated the greater public to get involved in the lighting of the house. The micro-site recreated the touching beauty of the lit hospice by having lights multiply as people made gifts on and off line. In addition, donors could leave heartfelt messages, creating a more tactile and symbolic gift giving experience. This was accompanied by a four-part email series that promoted the campaign call to action: "Please help us light up the house this season with a donation online today!" These emails had a personal tone, as they featured the stories of different families that had benefited from the Hospice's work.
Promoted through social media and Facebook and Google Ads, this integrated campaign also had a set of targeted major gift direct mail packages. Despite having been asked to give in fall campaigns, donors responded favourably to the Light Up Their Lives campaign.
Canuck Place Children's Hospice raised a grand total of $180,000 through the heartfelt appeal! The donations came through a variety of channels:
$30,000 through online donating, with an average gift amount $117
$75,000 through a major donor
$50,000 in corporate donations and employee giving campaigns
$25,000 through other avenues
As Canuck Place Children's Hospice's Light Up Their Lives appeal proves, you can successfully leverage a friend-raising event into a fundraising campaign. All it takes is some tact and an integrated approach that reflects the tone and excitement of the original event. Congratulations Canuck Place Children's Hospice for lighting up the lives of so many children through such an innovative integrated marketing campaign!
Share, Like and Post
|
Article Link
|
Comment
---
Top Tips for Community Building: Social Change Anytime Everywhere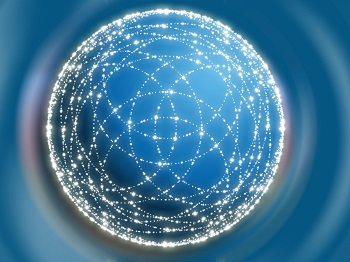 This article was written by guest author Amy Sample Ward, CEO of the Nonprofit Technology Network (NTEN).
This is the third and final installment of the series highlighting tips from our recent book, Social Change Anytime Everywhere: How to Implement Online Multichannel Strategies to Spark Advocacy, Raise Money, and Engage Your Community. The first post shared three tips for successful multichannel advocacy campaigns and the second turned to fundraising.
For the final post, here are some top tips for building and supporting your community in a multichannel world.
1. Focus on needs of community
It might seem strange, but I promise it's true: your community is not interested in everything your organization does. Not everything. There are some aspects of reaching your missions -- whether entire campaigns, certain programs, or even fundraising -- where your community, or at least a segment of the community, is happy to let you do it without them. And that's okay.
It's critical to identify which topics, programs, or issues your community does care about, and what need they have that brings them to you (what role do you play?) so that you can plan for their engagement at that cross section of interest and need. If you try to build community around your cause but only invite the community to participate in fundraising, for example, or ask for volunteers for an after school program when all of your supporters are teachers, you will set yourself up to fail.
2. Let individuals choose their platform
Social media, and the way we each use it, changes every day. Even if you have 500 fans on your Facebook page, if those fans aren't interested in engaging with organizations while sharing photos with their friends and family, you can't expect many likes and shares. Instead of focusing your community engagement on a specific platform, focus on the content and engagement opportunities so that the individual supporters can share your message on the platform of their choice.
Great content is shareable, so instead of working on developing lots of posts for your Facebook page, think about the story or information you want to share and invest in posting it in public channels that can be easily shared like your blog, YouTube, Tumblr, and so on. This does not mean you can't or shouldn't maintain other social channels like Facebook and Twitter; instead, you may find it's easier for your community to follow your content in an aggregated channel and then post it to their pages/profiles/accounts (including on channels you may not use or even know about).
3. Anticipate change
Our supporters and donors are all people. And if there's one constant about people, it's that they change: their minds, their interests, their locations. When building community around your work, especially with a multichannel approach, you have to expect change not just in the tools you're using but also in the very people you're engaged with each day.
Remember, your supporters want to see your mission reached, just like you. It's important that your engagement with them, across all channels, ties to the full mission of your work so that as campaigns end, technologies change, and people move and they have more or less time for engaging with you, that the messages and calls to action you share are flexible enough to survive that change. Ask questions of your community, and listen to their answers, so you can continue to iterate in bite-sized ways regularly, helping make your response to change regular and easy.
Do you have any fundraising tips to add? Share them in the comment section!

Share, Like and Post
|
Article Link
|
Comment
---
The IMAB Virtual Conference Wrap Up: 1 Day, 7 Sessions, and a Wealth of Insights for Nonprofits
This article was written by guest authors Bethany Bauman Maki, Vice President, Nonprofit Digital Strategy, PM Digital and Amy Sample Ward, CEO of the Nonprofit Technology Network (NTEN).

A seven hour phone call with a couple of thousand of your industry colleagues. Sounds like torture, right? The Integrated Marketing Advisory Board (IMAB) found a way to make it fun and engaging last Thursday with its inaugural free virtual conference for nonprofits. Attendees were treated to six sessions about some of today's most pressing nonprofit marketing and fundraising topics as well as a wrap up session moderated by Amy Sample Ward, CEO of NTEN.
Here's just a sample of what we heard:
From Integrated Marketing and the Donor Lifecycle: Balancing Short-Term and Long-Term Engagement for Greater Lifetime Value:
Approach every project with a multi-channel vision for execution to reap long and short term benefits.
Test conventional wisdom – high-dollar donors give more, so we should mail to them less however, our program proves otherwise.
No one has figured out how to reliably monetize social media. Change focus to building awareness for your institution that can have a benefit in other areas.
It's not quantity, it's quality. If messaging goes back to mission and the original case for support, they will remain engaged.
From Who Is Your Nonprofit Missing? Using Integrated Marketing to Connect with Generations X, Y, & Z:
Communications with Gen Y & Z won't raise money (yet).
Begin building relationships (It's not too early).
Be bold! Experiment! (This is what Gens Y & Z are all about).
Test your assumptions (and include testing time in your campaigns).
Mobile is not optional for this audience (so get moving on that).
Great images get shared (easy way to increase content sharing).
From Peanut Butter & Chocolate? Combining Digital & Traditional Channels for Integrated Fundraising Success:
Playing to channel's strength is key to successful integration.
Know and understand your audience(s).
Establish campaign goals and milestones.
Cross-promote milestones among like channels to optimum impact, reach and UX.
Track and measure what worked for an even better campaign next time.
From The New Rosetta Stone? Getting Your Fundraising and Non-Fundraising Departments on the Same Integrated Page:
Adapt to the changing media landscape.
Goal agreement trumps organizational structure.
Conflict, if managed, creates excellence.
Integrated campaigns allow you to package the same content/appeals across multiple channels.
"Secondary" goals are valid, too (e.g., in social media, on home page).
Optimize each channel based on what makes it unique.
From The Budgeting Balance: How Should Your Nonprofit Save and Spend Its Next Dollars?:
Let results drive your decisions.
Target your message to your audience.
Present consistent format, measurements and historical data to make your case.
Transition focus to revenue and net profit from expenses.
From Translating Corporate Success for the Nonprofit Sector: Creating a Balanced Scorecard for Integrated Fundraising Success:
Balanced scorecards are being used to transform organizations, achieve strategic alignment and improve performance.
Scorecards allow us to identify and create more meaningful performance measures.
Balanced scorecard helps staff in all departments make decisions and evaluate programs or campaigns with a focus on ultimate impact.
In the final session of the day, presenters from all of the previous sessions joined Amy for a collaborative discussion. Budgeting and financial management came out early as important topics from the audience, and presenters highlighted the need for staff to identify ways to quantify and measure campaigns or appeals (even if they aren't directly fundraising messages) and to work with the finance department to set goals and expectations early. Even if an appeal is focused on signing up for your organization's newsletter or attending an event, the value of signing up, becoming a donor, and supporting your organization can and should be identified.
Similarly, the need to understand and strategically engage your list stood out as a critical theme. Many audience questions touched on the struggle of knowing whom to reach on which channels and finding the right messages to share. Speakers shared a number of suggestions including tracking what works and what doesn't regularly across all channels, and the reminder that sometimes you'll get a dud in your content, so you'll need to plan for more than one option in your campaign.
Did you miss a session or the whole conference? Want to re-visit a topic?
Not to worry! You can view the session recordings at your convenience and share them with your colleagues.
Share, Like and Post
|
Article Link
|
Comment
---