---
5 Barriers to Nonprofit Growth and How to Move Beyond Them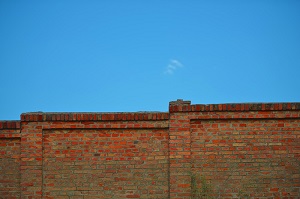 This article originally appeared on the Avalon FYI blog.
Integrated marketing is critical for nonprofit growth, but it can only be as effective as an organization's broader strategic commitments.
I recently had the privilege of attending the DMA Nonprofit Federation's Leadership Summit for nonprofit sector executives. The conference was an exciting series of keynote speakers and breakout discussions focused on a critical topic for our nonprofit community -- overcoming barriers to growth.
The Challenge: More investment is needed -- whether to strengthen donor engagement and retention, or to expand new donor acquisition. The potential for revenue growth is huge, but the required, upfront capital investment is not there. (Does this sound familiar?)
DMANF Leadership Summit speakers and breakout discussions revealed five areas requiring attention in order to tackle this challenge. These barriers to growth profoundly impact our work as marketers -- particularly in today's integrated marketing landscape, which demands much more than successful, isolated campaigns (however profitable they may be).
The number one obstacle identified at the summit was executive education. The need to inform and persuade the leadership of organizations -- from CEOs and CFOs, to board chairs and board committees -- is significant. Persuading leadership to invest in direct marketing requires us to be clear, concise and direct in stating our case. In addition, we must be able to help nonprofit leaders as they overcome underlying biases against direct marketing and fundraising (the irrational "ick" factor).
A related barrier to growth is short-termism. It is essential that we move away from the dominance of short-term goals and towards a more strategic horizon. To do so, we must enable our executives and boards to evaluate and understand the long-term value of today's fundraising investments, and how they pay off for decades to come. Embedded in this short-term focus is an understandable, but dangerous risk aversion. We must present and embrace new options for understanding the value of risk and opportunity. As marketers, we have the right tools for this work: long-range forecasts and cost-benefit analyses give us a more complete understanding of the decisions and investments that we make today, along with their impact on our futures.
We are hamstrung by an industry-wide shortage of seasoned direct marketers, as well as significant turnover and a shortage of strong new hires. To address this, we must deliberately support strategic hiring, strong cultures, and healthy work environments. And, perhaps most importantly, we must mentor, grow, and develop fundraisers at all stages in their careers.
Another obstacle to growth is a lack of collaboration -- both internal (across teams, across departments) and external (across consultants, across creative talent, across the industry). Channel coordination is a must, and both nonprofits and agencies alike worry about how to have better 360-degree views of our program data.
Finally, and not least importantly, we must acknowledge a changing donor landscape. Whether it's generational, ethnic, or by channel usage, donors are changing -- and so are their expectations. They are asking us to connect with them emotionally, while also quantifying impact, and we must rise to the occasion. How? Leverage the tried-and-true in direct marketing fundraising and caution against chasing the shiny new toy -- all the while employing testing and analytics to identify new and more effective ways to engage donors in this new environment.
These obstacles are significant, but they are surmountable. What are your thoughts on the topic? Please share them in the comments section below.
Share, Like and Post
|
Article Link
|
Comment
---
What You Need to Know About Creating a Successful Peer to Peer Fundraising Campaign
This article was written by Lisa Nichols, web developer, Firefly Partners.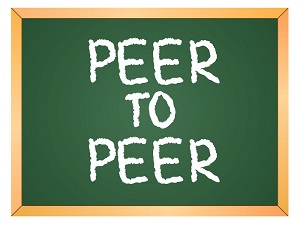 Online peer-to-peer fundraising is a hot topic these days, with reports from Network for Good's Digital Giving Index showing that peer-to-peer (P2P) giving has grown as much as 250% over the past four years. Chances are good that your organization has discussed implementing your own P2P campaign, if you don't already have one in place.
In some ways, implementing a new P2P campaign is like creating any new multi-channel fundraising campaign: you'll want to set goals, devise a strategy, determine how to track success, etc. With P2P, there is a whole new layer of possibility (and complication) to consider. What do you need to know before you start? Let's take a look:
What Are the Goals of Your Campaign?
One of the key benefits of a P2P campaign is that it can do more than just raise funds for your organization. Did I get your attention? P2P campaigns are uniquely suited to raise awareness and also recruit new supporters while bringing in donations. Setting comprehensive engagement metrics should figure into your goal setting for the overall campaign.
In addition to your monetary goals, maybe you want to increase your email subscriptions by 10%, or sign up new volunteers. With P2P fundraising, your supporters aren't just asking their peers for money, they're telling people about your organization, and your goals can reflect that.
Identify Your Likely Participants & Their Communication Channels
You know who your donors are, but which of them are most likely to sign up for P2P fundraising? A good rule of thumb is to look at which of your donors are active on social media, like Facebook and Twitter. The more actively your donors communicate online, the more likely they are to participate in your P2P campaign.
It's easy to assume this means your younger donors, but that may not be the case. For example, the fastest growing age bracket on Twitter in 2013 was the 55-64 year olds, and that's a trend that holds true across most social media sites. And definitely don't forget the value of email, which is as valuable a tool for P2P fundraisers as it is for your own in-house campaigns.
What Is Your Campaign Participant Story?
Yes Virginia, every campaign needs a story – and P2P has as many variations as there are participants! While your overall organization's call to action should be clear and compelling, you want to encourage your supporters to share theirs as well. Provide prompts for your participants to share why they have chosen to run 5K for your nonprofit, and suddenly your particular issue seems personal and close to home.
Your campaign communication plan should include ways to invite your supporters to chime in, whether through their individual fundraising pages, via social media, or through testimonials.
Do You Need A Rocket or A City Bus?
Ah yes, P2P fundraising tools. There are a whole bunch of them out there. Part of developing your P2P strategy will involve determining what actions you want your supporters to take. Do you want them to be able to post their own stories? Share things across social media? Send email? As crucial as it is to find an online tool that does the things you need it to do (like building comprehensive reports and creating outbound communication), don't forget for P2P it's equally important to make sure your tools can do what you want your supporters to do too!
Fresh, interesting content is the key to success in any online campaign, so you'll be feeding the content beast throughout the event lifecycle. Whether it's providing updated event information, a blog post, or spotlighting participants – you'll want something that brings your supporters (and their donors) back to your site multiple times. With this in mind, you'll want to make sure that whatever tools you use are tailored to your team's technical abilities (and that plenty of training is available so you can keep the content on your site regularly updated).
I hope this gives you some things to consider as you get ready to dive into the world of P2P fundraising.
Do you have any tips to add? Please share them in the comment section below.
Looking for examples? See Firefly Partners' recent P2P case study for VCU Massey Cancer Center.
Share, Like and Post
|
Article Link
|
Comment
---
The "Big Idea" Multi-Channel Integrated Campaign
This article was written by guest author Scott VanderLey, VP of Digital Strategy, Russ Reid.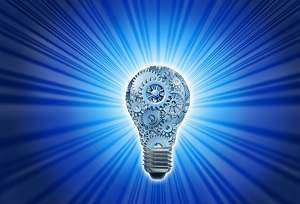 Are you considering a multi-channel integrated campaign to raise awareness AND revenue in your market? Do you wish you had a compelling platform to help rally a broader audience of supporters to your cause?
The following strategy isn't purely digital. But it will help you marshal your digital efforts (and all your other marketing efforts) to support your organization in a holistic way. It will help answer the question: What does it take to launch an effective "Big Idea" multi-channel integrated campaign that will actually move the needle in your marketplace?
The most successful integrated campaigns have several things in common. They must:
Be measured against concrete goals.
Build upon the sturdy foundation of a strategic media plan with an orchestrated roll-out across channels.
Build to a crescendo, when the investment in audience drivers (print, TV, radio, mail, outdoor, social media) is paid off with qualified traffic to the campaign's converters (website, paid search, call center).
Be shareable and create space for supporters to take ownership of the campaign in meaningful ways.
Strategic approach
The overarching strategy for a truly integrated multi-channel campaign is to create a "surround sound" effect in the marketplace.
To truly succeed, the main campaign idea must communicate a brand's distinctives to increase awareness, and also communicate an urgent need and call to action required for effective fundraising. Balancing the two – and better yet, delivering an exceptional campaign concept that encompasses both branding objectives AND direct response fundamentals in ways that mutually reinforce each other – separates good campaigns from great ones.
What about the creative?
This is the secret sauce. A successful campaign is built on a very simple and compelling main creative idea, following these guidelines:
The idea must be authentically tied into your organization's core value proposition – not an empty promise.
Each campaign element should express the main idea both visually and in very short key messaging.
The main idea must be easily recognized across channels with minimal variation. That's why it must be as simple as possible – to be flexible enough to be instantly familiar in each permutation.
The main idea must be repeated through key visuals and messaging to reinforce the call to action. For instance, the first time someone sees a banner ad, they're not likely to respond. But each impression reinforces the next, so after repeatedly seeing banner ads, bus tails, billboards, etc., audiences are much more likely to respond when they hear the radio spot.
So what's stopping you? Start gearing up for your multi-channel integrated campaign today!
Share, Like and Post
|
Article Link
|
Comment
---
The IMAB Wants YOU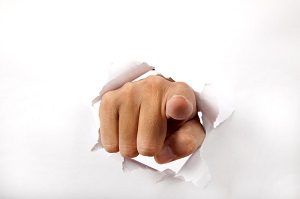 The IMAB wants YOU to become a member!
Multi-channel marketing is no longer an option -- it's the route to success in fundraising. As technology continues to improve, lines blur between online and offline channels as well as marketing and fundraising departments, and nonprofits must adapt to keep up!
The Integrated Marketing Advisory Board (IMAB) is here to show you the way. Founded in 2011, our goal has been to foster a discussion in the nonprofit industry focused on best practices in integrated marketing.
Today, we invite YOU to join us in our mission.
If you're a nonprofit organization, we invite you to join us with a FREE membership. Nonprofit membership includes opportunities for publishing case studies and campaigns, and early access to IMAB produced benchmarks, whitepapers, and content.
If you're an agency or service provider in the nonprofit space, and also focus on cross-channel marketing, we invite you to consider membership at one of two levels:
Contributing Member: $500 annually – Gain visibility for your organization through opportunities to provide content on the IMAB blog and participate in IMAB webinars and industry events.
Leadership Circle: $1,000 annually – Help make decisions and set direction for the IMAB while gaining visibility for your organization with your logo on the IMAB home page, and through opportunities to provide content on the IMAB blog and participate in IMAB webinars and industry events.
The IMAB regularly publishes content on this blog, presents the annual Integrated Marketing Awards, and earlier this year, hosted our first Integrated Marketing Virtual Conference for Nonprofits.
Take this opportunity today to join the conversation, and take your multi-channel marketing to the next level to benefit your nonprofit work. Join the IMAB today!
Share, Like and Post
|
Article Link
|
Comment
---
Capture Donor Emails With This One Simple Solution
This article was written by guest author Shelly Hudson, director of digital media, and Miriam Moser, digital media specialist -- both from Amergent.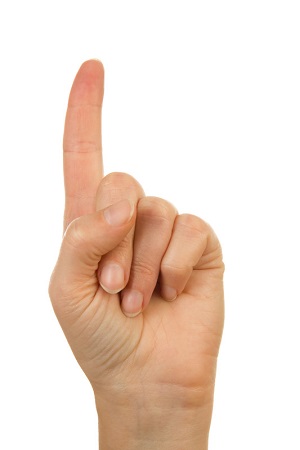 Ongoing analysis of nonprofit donor databases, and our own testing, confirm that when donors communicate with you across multiple channels, they renew at better rates and make larger gifts. Getting donors to cross over to another channel willingly, however, can be a challenge.
Say you have a lot of direct mail donors and you want to connect with them online, but you don't have their information. There is a solution -- the Email Append! The e-append takes known customer data (first name, last name, and postal address) and matches it against a vendor's database of known email addresses.
Maybe you already know about e-appends but are skeptical. Quiet your inner skeptic with data from our case study:
Case Study: Health and Human Services Nonprofit Wants to Increase Email List
One of our clients in the human and social services sector was looking for ways to increase their email list and convert their direct mail-only donors to multichannel donors. We suggested they run an e-append on their 0-36 month donor file. Rather than just adding the new names to the already robust email stream, we created a welcome series to ease them into the messaging.
The first two welcome messages provided opportunities for the direct mail donors to become more involved online and increase their comfort level on the web. The third message was a newsletter that covered a variety of timely topics about the nonprofit.
Messages were sent 10-14 days apart. Then these donors were added to the general email audience. We kept an eye on their unsubscribe rate to make sure we weren't sending them too much. Twenty-two donations came in during the first general campaign.
Within the first year, the ROI for the e-append was 4 to 1. Our client saw both increased donor engagement and regular, subsequent giving from these donors.
Share, Like and Post
|
Article Link
|
Comment
---