---
The 2015 Integrated Marketing Virtual Conference for Nonprofits

It's not every day that a conference like this comes along: One day. Five sessions from the convenience of your own desk. Tons of expert tips, insights, and examples for nonprofits. And, it's FREE!
I'm talking about the IMAB's Integrated Marketing Virtual Conference for Nonprofits on February 20, 2015. We've pulled together leading practitioners of integrated fundraising and marketing to present on topics generally not covered at your standard nonprofit conferences:
Integrated Direct Response: Basics From the On and Offline Sides of the Marketing Aisle
Let It Go! Let It Go!: Adapting Fundraising and Engagement Messaging to Today's Landscape
Speed Dating the Data Geeks: What You Need to Know About Nonprofit Analytic Trends and Services
Play It Again, Sam: Monthly Giving Programs for Sustaining Donations "As Time Goes By"
Integrated Best Practice: The Donor Journey
As you know, there's no such thing as a single-channel person or donor. Technology -- and our use of it -- constantly changes, iterates, and grows, and new opportunities surface with new approaches for implementation practically daily. Join the industry's leading experts as they provide you with answers to your toughest integrated marketing questions to help you save time, bolster your response, and boost your profits.
Sign up today for any or all of the sessions. It's absolutely FREE, and it's an event you won't want to miss!
Share, Like and Post
|
Article Link
|
Comment
---
Why Your Nonprofit Should Integrate Digital Advertising in 2015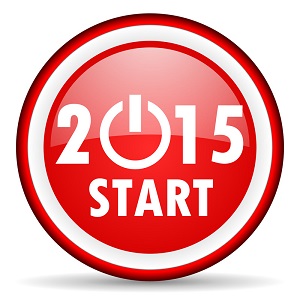 Integrated marketing has been an industry buzz word for the last few years -- and by now, most organizations have at least begun to integrate email marketing with their traditional channels like direct mail and telemarketing. The next frontier, for a lot of nonprofits, is digital advertising: despite its advantages, digital advertising is not yet widely used among nonprofits for marketing and fundraising, for any number of reasons. But don't let a lack of information, fear of costs, or channel confusion dissuade you -- now's the time! This is the year to integrate digital advertising into your marketing and fundraising campaigns.
Here are four tips for getting your organization into digital advertising as a part of your integrated campaign strategy:
1. Leverage Your Google Grant!
There is no more effective way to increase engagement than with a Google Grant. A Google Grant allows you access to up to $10,000 a month in free Google AdWords search advertising spend. And it's FREE to qualifying nonprofit organizations!
There are a few limitations to the grant compared to regular paid advertising. First, you are limited to a max-bid cap of $2.00, so the grant won't be optimal for more expensive keywords, particularly in expensive or top-tier markets. The other limitation is that your ads only show on Google.com and not the rest of Google's search partner sites.
At The Lukens Company, we recommend using your Google Grant in conjunction with paid search advertising. Your grant is a great channel to test new keywords and ads, which you can then roll out to paid campaigns. In addition, you can use the grant to promote a wide variety of areas on you organization's website -- areas that you might not promote otherwise. This helps drive traffic to your website, which grows your re-marketing audience. Many organizations find that a modest investment in digital advertising, used in conjunction with their Google Grant, has a great payoff in driving traffic, awareness, and support. All and all, the benefits of the grant outweigh the limitations.
2. Use New Ways to Target Your Advertising
Up until a few years ago, the trend in targeting was to buy "placements" on websites that your target audience was likely to visit. For example, if you wanted to reach men 18-35, you would buy advertising on espn.com. This presents two problems: 1) people outside of that target audience do visit espn.com and could been shown the ad, and 2) a site like espn.com knows they are a go-to site for a certain demographic and therefore they charge a premium.
"Audience" targeting is a trend that began a few years ago. This year, using audience targeting should be a tipping point for nonprofits. How it works is simple. You target a person rather than a website. With all the data available online, you build a profile of your target audience using demographic, interest, and behavioral data. Using the example above, if you wanted to reach men 18-35 you would select that profile and use cookies to target them across a variety of ad networks. The benefit is that your advertising is shown only to the right audience. Combining this with other targeting methods and brand protection, will ensure that your ads are shown on quality websites.
Audience targeting has also taken hold in social media. Last year, for example, Facebook partnered with Datalogix to provide Facebook advertisers access to third-party consumer data. Third-party data has been a staple of display and video targeting through demand-side platforms (platforms used to buy advertising) for some time. This year, more and more of The Lukens Company's clients are using third-party consumer data and first-party data (data collected through an organization's own web properties) as their key targeting tactics for digital advertising.
3. Take Advantage of a Cost-Effective Channel
More and more of your target audience -- potential donors and supporters of your cause -- are online, where there is more data available than ever before to help you market effectively to them. This year, we've seen many clients shift more resources into digital advertising because it is effective, affordable, and very measurable (ability to measure impressions, reach, engagement, conversions, etc.). While CPMs (cost-per-1,000 impressions) remain low as more digital inventory becomes available (e.g., people are consuming more and more video, so publishers are producing more videos).
4. Don't Forget About Video
Digital advertising is growing as a whole, but online video, in particular, is seeing explosive growth. Everyone wants to push out new video content, creating a vicious cycle that plays right into our hands as marketers: People are consuming more video. Publishers then produce more video content. And people consume even more video. Video viewing creates usable data about the consumer based on the videos they watch. For nonprofits, this means data about potential donors and supporters, which when leveraged in targeting, can allow for further reach and stronger audience penetration.
The medium allows for very compelling creative, with strong potential to go viral and be reposted. This behavior broadens the reach of your content, which can lead to increased awareness and can support marketing and fundraising activities.
Let 2015 be the year when you add digital advertising to your integrated marketing mix!
Share, Like and Post
|
Article Link
|
Comment
---
Canadian Cancer Society Brings Provinces Together for Year End Success
Posted by
Meg Mader
at Jan 27, 2015 07:03 AM CST

The Canadian Cancer Society (the Society), a national community-based organization with separate divisions within each Canadian province, pooled resources from all provinces to achieve a 9 to 1 return on investment in a successfully integrated year-end fundraising campaign. Read on, and you'll soon understand why the incredibly profitable campaign, which the organization completed with help from hjc, was nominated for a 2014 IMAB Integrated Marketing Award.
The Society funds research and programs and provides information, supporter services and education, striving to eradicate cancer and enhance the quality of life of people living with cancer.
As mentioned, while it has a national headquarters, each province has a separate division that works independently from the others. Each province has their own staff, budget and resources, but their constituents and the general public see them as one organization. The Society has largely taken an independent approach to fundraising over the last few years — each province has their own way of doing things… and each has specific strengths and weaknesses as well. Not surprisingly, this extreme segregation across provinces posed a significant challenge when the goal to create a more integrated year-end campaign was established.
Provinces United
With many provinces at various stages of organizational development, the Western groups (British Columbia, Saskatchewan, Alberta and Manitoba) enlisted the help of fundraising consultants at hjc and worked together to execute a multichannel year-end campaign with a plan to pool resources from each province. The integrated campaign included email, web, and video, plus some provinces also used direct mail. All provinces contributed to the overall budget, and each had something different to contribute to the overall campaign.
For example, some provinces were better equipped to provide design and web development, while others were able to contribute personal stories from beneficiaries. One province was able to produce a compelling video of a cancer patient named Denis who relies on the Society resources and volunteers to make it to his frequent doctor appointments. Denis' story became the face of the year-end campaign, and the video was offered up to the society, with minor changes so it could be used for each province. And for the most part, the same email copy was used by all, but edited slightly to suit the needs of each province.
When a national organization has many different regional offices, this segregation usually poses a huge challenge when it comes to a combined campaign, and the Society was no exception. But the Society was able to get everyone on board, working together and sharing resources to optimize the strengths and assets available from each region.
Collaboration Is the Key to Success
Overall, each participating province saw a substantial increase in revenue, ranging from 40 percent to a high of 184 percent. British Columbia saw the largest percentage increase over the previous year while all the Western provinces saw a 9 to 1 return on investment, raising a total of $270,000. These results were a far cry above the previous year for all parties involved!
Collaboration was the key to success for the Society. Although this required immense effort to convince all parties to see and contribute to the big picture, it proved rewarding for all parties involved, and raised hundreds of thousands of dollars toward the eradication of cancer.
Share, Like and Post
|
Article Link
|
Comment
---
Nominate a Nonprofit for the 2015 IMAB Integrated Marketing Awards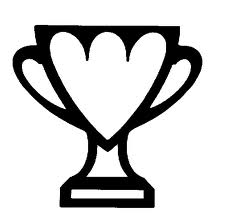 Would you like your nonprofit's integrated marketing success recognized in the industry? Do you know of a great example of integrated marketing in the sector? Nominating a nonprofit (even your own!) for a 2015 IMAB Integrated Marketing Award would be a great way to celebrate breakthrough results!
The call for entries for the 2015 IMAB Integrated Marketing Awards is now open.
Deadline for entries: Wednesday, February 11, 2015. Submit your nomination today!
You can nominate as many nonprofits for as many awards as you like. The IMAB will review each nomination, select winners, and present three awards at the NTEN Nonprofit Technology Conference March 4-6, 2015 in Austin, TX. Winning campaigns also will be featured in articles on the IMAB blog.
In the spirit of the IMAB's mission to share best practices in integrated marketing in the nonprofit industry, the Integrated Marketing Awards recognize the results of integrated, multi-channel marketing campaigns or programs in each of the three pillars of integrated marketing:
The Donor: Demonstrate how your organization's integrated marketing campaign or program had an impact on donor satisfaction and the donor experience.
The Organization: Explain how an effort across your entire organization demonstrates alignment of strategy, structure, culture and skills to showcase integrated marketing efforts.
The Practice: Include a real-world case study that highlights best practices in the field of integrated marketing.
Last year's winners of the IMAB Integrated Marketing Awards were:
The Donor
Montgomery Area Food Bank, won in the category of The Donor for demonstrating how an integrated marketing campaign or program had an impact on donor satisfaction and the donor experience. The organization focuses on programs as part of its marketing plan to encourage donor engagement and overall support of its programs.
The Organization
The League of Women Voters of the United States, a nonpartisan political organization that encourages informed and active participation in government, won in the category of The Organization, demonstrating how an effort across the organization aligned strategy, structure, culture, or skills to impact the organization's ability to integrate its marketing efforts. The organizations created a successful broad-based marketing campaign involving all departments within the organization.
The Practice
The Redwood, a Toronto-based shelter for women and children who have fled abusive situations, won in the category of The Practice for sharing its real world case study highlighting best practices in the field of integrated marketing. The organization used a variety of technologies and promoted its Safe Haven Store across multiple channels for stellar results.
Don't forget: The deadline for entries is Wednesday, February 11, 2015. Any person may nominate an unlimited number of nonprofit organizations in each award category. So, consider which organizations you would like to nominate, and be sure to submit your nominations today!
Share, Like and Post
|
Article Link
|
Comment
---
6 Steps to Combat Digital Dysfunction in Your Nonprofit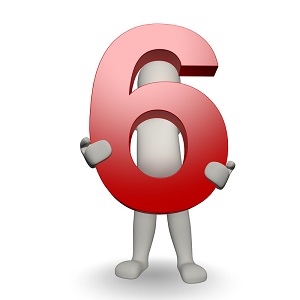 Digital strategy has joined offline channels (mail, phone, person-to-person etc.) as a critical part of integrated marketing and communications, and it continues to expand its influence on the overall fundraising landscape. To maximize digital's fundraising impact, it is essential that fundraisers embrace digital collaboration -- a challenge left unaddressed at too many nonprofit organizations, and one that's hurting the bottom line. In a nutshell: Disjointed communications by channel are hurting our donor relationships.
A lack of collaboration across departments and channels is simply dysfunctional, with a high cost to the nonprofit. It leads to missed opportunities, inconsistent messaging, and a failure to leverage best practice. It also makes genuine innovation impossible. While each department and channel must tailor communications, it is critical for the left hand to know what the right hand is doing, so that organizational messaging is cohesive.
What does digital dysfunction look like?
Here are the symptoms -- you may recognize a few or all of these…
Digital strategies that exclude or ignore fundraising best practice –- and vice versa
Stubborn resistance to digital from late-adopters, forcing you to constantly reiterate the necessity of your digital strategy
Digital experts who show derision for traditional communication channels
Fighting over turf -- who gets to implement what and who has the last say on strategy
Online communications and campaigns with dissonant messaging and cadence that don't reinforce each other
Online communications and campaigns that lack coordinated schedules, which can lead to supporters getting too much, or not enough, communication
A fundraising team that is blindsided by communications going out –- possibly when hearing about it from a supporter
Failure to move forward or prioritize investment in the digital area, which can ultimately leave money on the table
So what should you do if you see this happening at your nonprofit?
Here are some concrete recommendations, based on our experience at Avalon, for making your digital strategy more collaborative:
Define organizational messaging and priorities first. This is critical to ensure that everyone knows the game plan and how to carry it out in their respective departments. What is the most compelling way to talk about what you do and how you're making an impact? Do you want to cultivate donors, raise funds, engage, invite, inform, or recruit? Educate across departments, identify overlapping goals, and understand where you need to build from scratch. People should always ask -- how does this further our organizational goals?

Bring the right people to the table. Involve individuals who put the organization's needs first, have an open mind, and are willing both to check their egos at the door and advocate for their best ideas, based on their expertise. You want people who engage in the process with respect and thoughtfulness, ultimately aiming toward constructive solutions.

Encourage cross-functional learning. Allow time for colleagues across departments to share relevant specialized knowledge, in order to better inform each participant's perspective.

Manage meetings for successful collaboration. Begin each meeting with an agreed-upon agenda. Know your organization's strategic priorities, and use them to kick off discussions about how to successfully implement them. End meetings with clear takeaways and action plans -- with responsible names attached to each step. And be sure to designate ambassadors from each department to resolve issues that arise outside formal discussions.

Eliminate incentives that emphasize individual employee or department goals over the organization's strategic priorities. This change will reinforce the shared, organizational goals that bring you together in the first place -- and it will make strategic alignment much easier to achieve.

Finally, (nicely) remind everyone involved that we are all on the same team. We want your nonprofit to thrive and make an impact!
Share, Like and Post
|
Article Link
|
Comment
---