---
Be Inspired: Join the IMAB Next Week at bbcon 2014!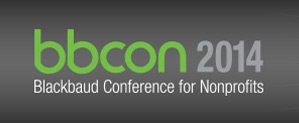 Are direct marketing channels siloed at your organization?
Join the IMAB at bbcon 2014 to be inspired by three organizations that have broken down the silos within their organizations and are making a difference by integrating their multi-channel fundraising strategies.
These three IMAB award-winning organizations, have made coordinating their programs a strategic priority, and the proof is in the performance. Their stories of more engaged donors, integrated messaging that's relevant to their donors, and stronger results leveraging all channels are truly impactful and actionable for any organization — large or small.
Mike Johnston, Founder and President of hjc, and I will moderate this session, as representatives from these three organizations tell their compelling stories:
The Redwood, an organization dedicated to protecting women and children from domestic abuse, had the unique challenge of needing to shift a holiday gift donation program to a multi-channel fundraising program, to better serve the needs of the women and children that they served. The Redwood deployed a robust multichannel outreach campaign that generated significant improvement in performance, more relevant donations, and a way to connect donors to the items that the women and children really needed. Wendy Bray of The Redwood will share their process and outcomes with us and present their online gift catalog as a case study.
Laura Zylstra from the League of Women Voters of the U.S., will share multi-channel data trends and the cross-channel campaign strategies used throughout their acquisition and appeal programs. Having worked diligently for several years as an organization to strengthen the coordination across program areas and build their direct mail and digital campaigns year over year, the hard work is really paying off. The League's multi-channel direct marketing program is at its highest level in history.
The Montgomery Area Food Bank serves one of the most chronically impoverished areas of the country. Their goal was to leverage a challenge match to raise critical support for an underfunded seniors program, allowing that program to serve more seniors in need. Sara Powell will share both the tactics and the results of a multi-level digital engagement campaign that was launched to great success, allowing this food bank to expand important services to seniors in need.
Join us Tuesday, October 7 at 10:45am at bbcon 2014 as we lead an exciting discussion, Three Award-Winning Integrated Fundraising Campaigns, about what these organizations are doing to break down barriers to creating truly integrated direct marketing programs.
Share, Like and Post
|
Article Link
|
Comment
---
Advocates as Donors Part 1: Building Your Prospect List
This article was written by Molly Brooksbank, Senior Director of Digital Engagement at Sierra Club. Sierra Club is an IMAB Nonprofit Member.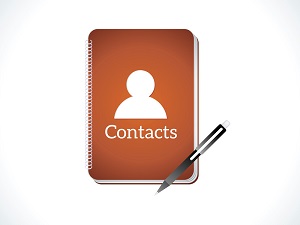 If you run any part of a direct response or nonprofit digital program (well...you're reading this blog), you probably know that you can get a lot of bang for your buck through online supporter acquisition. But let's set aside online whitemail acquisition for a moment -- those individuals whose first known connection with your organization is through a donation online -- and focus on prospects.
What prospect acquisition strategies can you use to build the biggest list without sacrificing quality? Which sources drive the most donations? How can you also measure the value of advocacy? And what does conversion of online advocates to donors look like?
I'll address the first question today, with more to come in part 2.
Unpaid Tactics
Unpaid list growth tactics are the place to start, not only financially, but several offer the benefit of an ongoing stream of prospects with low maintenance.
Sign ups: Yes, old school email sign-ups are still a thing, and still provide some of the highest quality prospects you can get. It also helps to "activate" them through any kind of low bar action beyond clicking a link.
Referrals: These come mostly through people who have actually just taken action, signed something, or made a commitment, and who are motivated to get their friends on board. ShareProgress offers some nifty tools that are optimized to boost referrals. Of course the technology has a cost, but it falls more under infrastructure than advertising.
List chaperones: List swaps, or chaperones as they are often called, are all the rage these days--and for good reason. These consist mainly of organizations sending one another's petitions to their own audiences (either paid, or metered to create an even swap). And, while they can be a little more work, joint petitions (vs. swapped ones) and campaigns like the Union of Concerned Scientists' "Got Science" quiz can have solid returns, too. The investment in staff time isn't negligible -- though you often can leverage existing work -- but the payback in qualified prospects can be exceptional if the creative is strong.
Sub-branded content: This takes a little more explaining, but essentially, if you have maxed out what you can do on your main program, consider innovating new digital streams targeted to specific audiences. Sierra Club launched a purely online digital advocacy program called Sierra Rise, which focuses its campaigning strategy on audience interest and response. Where to focus is determined through extensive issue and message testing, following up only what really works and moving on quickly from tests that flop.
Paid Channels
If you're looking for immediate financial ROI, you want to drive people directly to donations through most paid channels, but paid sources can be a great source for reaching prospects and advocates, too.
Petition (and other) direct acquisition sites: Don't let the cost to acquire a prospect dissuade you until you test. Some sites that charge a bit more can do so because they provide better quality leads. Not everything works for everyone, so test a few angles over a few months or a year, and find out which will work best for you. But don't get married to any one source, and DO test old sources again -- quality can change a lot in a couple of years.
News and media sites: You'll find that some news sites -- often the more partisan ones -- offer petitions with email sign up. There are even a few that offer this service at no charge because they generate value and loyalty with their targeted audiences by supporting well-aligned organizations.
Social advertising: Facebook ads for acquisition are still a bit more art than science for most (not all) nonprofit practitioners, but they are worth digging into. It's relatively easy to get started, and you can target on a wide range of parameters including lookalike audiences. Applications like Action Sprout are also useful to capture names in-site.
"Traditional" digital advertising: Search, donation form visitor retargeting, household IP targeting, and cookie-based predictive models -- the options can be overwhelming, but a small test will go a long way. Always consider what the minimum test size is. If you don't have this expertise in house, this is also where hiring consultants can be the way to go.
Optimization
Once you've identified a source is fit for your organization and goals, there's still always room to improve. Search Engine Optimization (SEO) and a solid content strategy are fundamentals to supporting organic traffic and advertising. Web optimization testing tools like Optimizely are relatively straightforward to get started with -- though you'll want to spend thoughtful time on which tests have the greatest potential.
More to come in part 2.
What other strategies have you used to drive large volume donor prospect acquisition? Share your thoughts in the Comments section!
Share, Like and Post
|
Article Link
|
Comment
---
Nonprofit Technology Served and Underserved: Recap from #14LCS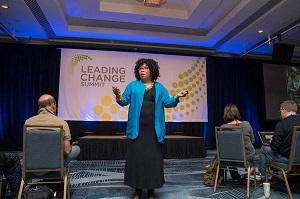 On September 3-6, over 250 nonprofit changemakers connected in San Francisco for the 2014 Leading Change Summit (14LCS). The Summit was organized in three tracks: Impact Leadership, Digital Strategy, and Future of Technology. For integrated marketers, the Digital Strategy track was an opportunity to engage in deep discussions, activate ideas, and explore ways to create change in the sector. All three tracks worked towards the finale event: the Idea Accelerator, where participants switched gears to move from ideas to action plans.
The Summit was guided by the question: How will you move forward in your organization? Whether it's an idea, project, or need that has to be met -- how can professionals in the nonprofit sector utilize the technology available to more effectively meet their mission?
The Changing Landscapes of Nonprofit Technology
The conference began with the opening plenary, "Moving from Diversity to Inclusion: Changing landscapes of nonprofit technology," led by keynote speaker, Deena Pierott (photo right), Founder of iUrbanTeen and President and CEO of Mosaic Blueprint, and facilitator, Lisa Heft from Opening Space.
Deena asked the audience: "Who does technology serve, and who does it underserve? What happens when we leave [audiences] behind?"
In a mission driven sector, the audience, which was mostly nonprofit, reflected deeply on this statement. The message from this keynote resonated with participants and carried on throughout the rest of the Summit, where some participants, including Nam-Ho Park, Managing Director, West Coast and Director of Mobile Services for Forum One Communications, started a discussion at the unconference session on Friday, September 5 about "who technology does not serve," with Deena.
Who Are We Not Reaching?
During the Digital Strategy track workshop led by facilitators Bridget Marie Todd, former Digital Strategy Director of the New Organizing Institute, and Deepa Kunapali, Founding Partner of the Brain Trust, Deena's question continued to provoke a range of responses and reflection. The room was filled with marketers that ranged from small and medium-sized nonprofits to consulting firms. While conversations ranged, many avoided the typical, "who are our target audiences, and how do we reach them?" but instead focused on questions like, "who are we not reaching or measuring in our current marketing efforts? Who should we be?"
Demonstrating Impact
Another topic discussed was how integrated marketers can demonstrate impact in an effort to persuade their community to take action -- such as to donate, sign up, attend -- and how to widen the scope to broader audiences. This requires the support and alignment of all staff in an organization.
Although participants differed in mission, attendees found parallels in discussing processes and strategies. For example, on Day 1, participants worked in groups to develop a digital strategy based on a hypothetical scenario: Convince a local councilwoman to vote "no" on imposing mandatory rations on water. Participants also discussed two digital campaign case studies: #Ferguson and #ALSIceBucketChallenge, and examined how both campaigns unfolded online, the moments that were capitalized on, and the effects they've had on the country.
During the three days of deep discussion and brainstorming ideas, participants were challenged to think big about where the gaps might be in their technology, and if given the coveted hypothetical resources, what tool or program could be invented to help them more effectively meet their missions?
The Idea Accelerator
At the end of Day 3, participants from all tracks could pitch their preliminary ideas during the Microsoft evening reception. 24 individuals pitched ideas, from projects such as "Conference Match," an app to facilitate networking for conference goers through matchmaking, to timely resources such as "Campus Light," a website that facilitates peer-to-peer communication and resources for specific colleges to support students experiencing harassment, depression, and psychological disorders. The 24 ideas pitched were inspiring, concrete solutions of how the nonprofit sector can create social change.
Yee Won Chong, a Strategist, Trainer, and Consultant for social justice, and former Development and Communications Director at the Western States Center, took home both the Community Choice Award and First Place for the project, "Say This, Not That," which exemplified how technology can address the sometimes invisible actions that can result in exclusion. Inspired by Gandhi, the project aims to promote nonviolent communication by helping people identify harmful words, and "communicate with more humanity."
"I wanted to connect technology to my interest in nonviolent communication and to educate people about how our words can cause unintended harm," said Yee Won. "Words matter, and it's surprising how certain acceptable, everyday words convey violence. This platform we pitched addressed topics such as violence, racism, classism, sexism, and ableism."
All Idea Accelerator participants are encouraged to continue refining their pitches, work on their projects, and document their progress going forward on NTEN's blog. The full list of winners and pitches can be found on the 14LCS website.
Takeaways from the Leading Change Summit
Key takeaway from the Leading Change Summit:
Marketers are often responsive to the situations in front of them, for example -- what digital strategy should be put in place in response to a current event taking place, such as Ferguson?
However, marketers must be savvy about also developing proactive, integrated solutions to meeting their broader organization strategy, and question: What unintentional exclusion might be happening with the very tools that we use to engage our audiences?
Nonprofit organizations are a public trust, and it is the responsibility of the sector overall to be responsive, but with eyes wide open to the bigger picture ahead.
Share, Like and Post
|
Article Link
|
Comment
---
Don't Put All of Your Direct Marketing Eggs in One Basket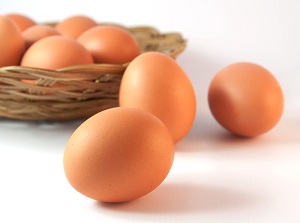 This article was written by guest author Sandra Paul Bishop, VP Client Services, CCAH.
"Don't put all of your eggs in one basket" are certainly words to live by. And, when a nonprofit organization is concerned, we can update that to include "direct marketing eggs." Those eggs include the full array of omni-channel marketing tools including mail, email, phones, advertising and social media. There's no reason to stop at one, two or even three.
And plenty of reasons to add to your toolbox.
Let's face it -- your donors are very busy people. And, they will never see everything you send to them or put in front of them -- never. So don't give it one best shot. Every nonprofit must be sending out multiple messages to every donor. But those messages must be cohesive, relevant and work together. There should not be distinct channels working independently. Your email, website, Facebook page and direct mail should seem like they're coming from the same place. The styles may and should change, but the message shouldn't.
We have seen over and over that a donation given through one channel may have been initiated through another channel. Folks that are saying no on the phones… are giving online or in the mail. Folks that receive a year-end match campaign in the mail… give through a follow-up phone call. And, folks that "like" you on Facebook... take an action and then give a seemingly organic gift on your web site.
In addition, we have seen that donors giving through multiple channels are the most valuable donors to an organization -- they give more gifts, period.
Within your annual renewal series is a great place to start. Most series start at the end of December/beginning of January. That first mailing is greatly enhanced by an autocall received just as the mailing arrives in the donor's mail box. Then it's followed by an email renewal… or two or three. And don't forget the "catalog effect," where donors receive your mail piece, place it next to their computer, and then go online to renew. An organization's website plays a crucial role in the donor engagement path. Make sure your home page reflects that it is renewal season with a donation lightbox and prominent front page imagery. In addition, your social media sites should also work in tandem with the campaign.
Some may say that social media is the new kid on the block, not because it is incredibly new, but because we are still figuring out how to monetize those views, clicks and likes -- and it changes all the time. But in some ways, when prospects see a tweet or a Facebook status update from a nonprofit, it can be incredibly effective in reinforcing a message. This is where the importance of the cohesive messaging shines through. No matter which media or element of a campaign a donor is looking at, the experience should be as fluid as possible -- you don't want them to hesitate for a moment.
Here are your top 3 takeaways:
Donors will never see your message if you only try once -- reach out to your donors and potential donors in multiple ways, multiple times.
Sync up your messages across channels. Make sure they all look and sound like they come from the same place -- after all they all do!
If you haven't tried true multichannel marketing before, start with your renewals where you can get a big bang for your buck.
Sooner than you know it, you'll be juggling eggs like a pro! Please share your tricks and tips for effectively implementing surround sound fundraising campaigns in the comments section below. We'd love to hear what YOU are doing.
Share, Like and Post
|
Article Link
|
Comment
---
It's Not Too Early to be a Year-End Fundraising Superhero: Part Two
As I stressed in last week's blog post, year-end fundraising planning begins now. End-of-year fundraising can make or break your fundraising budget. Here are the remaining two critical strategies you need to know now.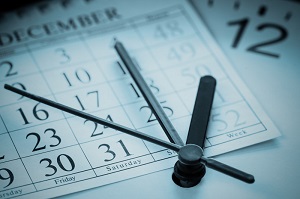 #5: It's December and the superpower strategy is high frequency.
Sending a lot of emails makes many of us very uncomfortable, but try not to let this feeling dictate strategy. Research shows that in the month of December there was an average of seven email deployments per organization (source: M + R 2014 Benchmarks).
At Grizzard, we did some research of our own. We gave online gifts to 70 different organizations in the month of October and monitored how and when organizations campaigned online and offline. We found that the average number of emails sent in the month of December was eight (8.42 to be precise), three of which were sent in the last week of the month. Several organizations sent as many as 15 emails in the month of December and as many as five emails the last week of the year. One organization sent seven emails in the last week of the year. Organizations sending the most emails tended to be larger and very digitally mature.
This year Christmas is on a Thursday and New Year's Eve is on a Wednesday. At a minimum, try to be in inboxes on a weekend day, Monday morning and Wednesday early morning. Most online giving will happen between 10 a.m. and 6 p.m. on Wednesday, Dec. 31, within each time zone.
Based upon timing of the 2014 holidays, Google analytics and email behavior reporting, I am recommending four email deployments between 12/27 and 12/31. That said, expect an up-tick in unsubscribe rates of approximately 1 to 3%.
#6: Finally, pretend to be the real superhero, the donor.
The last week of the year is the most important time for online marketing and fundraising. Given that the last day of the year can bring in as much as 33% of your total December online revenue, making the online giving experience as easy as possible can dramatically increase your results.
Online is a convenient channel for donors giving their last minute gift. The last thing donors want is to have a donation experience that is difficult and frustrating.
Integrated marketing tips for making giving easy for donors:
Make sure it's easy to find your site:
Optimize your PPC campaigns. Pause or lower keyword bids on poor performing AdWord campaigns leading up to mid-December and amp up your spends on best performers. Make it easy for donors to get to your site. Stay ahead of your competition with effectively built out campaigns that contain relevant keywords and be sure to allocate a healthy PPC budget for key dates the last two weeks of December. This will also create opportunity for increase in ad rank.
Be sure your landing pages and forms are indexed.
Test PPC on Bing in addition to Google. On Bing, there is less competition and it has a growing user base. Depending on your donor profile, you may be surprised with your Bing results.
Ensure that the giving experience is pleasant and easy
Become the user. Force yourself to experience what it's like from the donor's perspective when giving an online gift. Note the number of clicks it takes from email to site, from site to donation form and the number of fields and amount of time it takes to make a successful donation. Ask yourself how the process could be made simpler.
Next, ask someone else from another department or a friend to do the same thing. Get their feedback.
Fix any broken links.
Unsung Superhero: Don't discount your cultivation program from January through November.
Beauty and the Beast would never be a great story if they were separated. Likewise, a successful year-end campaign cannot happen without a robust year-round campaign plan. Year-end campaigning can sometimes be erroneously attributed to December campaigns only – not true. The year-round and year-end campaigns work together to keep your organization top of mind and tell your story. Continual multi-channel communications conveying mission, need and effective use of donors' funds help to keep your organization relevant. End-of-year campaigns provide the reminding vehicle for convenient giving.
Good luck!
Share, Like and Post
|
Article Link
|
Comment
---